Biggest and Best Van Shows for 2023
202 was, for many of us, the worst year in memory. We lost friends and loved ones. We were separated from family and frightened to leave our homes.  Our sense of spirit and adventure was taken from us – replaced by anxiety and fear.
2021 should be a year of awakening and celebration in the road travel community. It should be a year to get outside and pursue passions that we had to put on hold.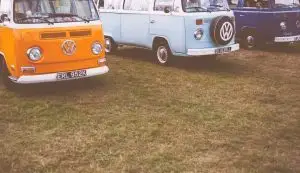 For many of us, that passion is VAN LIVING. It's time to get back out there and re-connect with the van community and attend the van shows we've missed in 2021.
Today, we are giving you our top picks for the best 2021 van shows and campervan events across the United States. We've selected the biggest and best van events – those worth spending your valuable time to attend.
We'll be featuring: 
Van Fest

Descend on Lost Sierra

Adventure Van Expo (multiple events) 

TinyFest (California & Austin) 

Descend on the Bend

Asheville Vanlife Rally 
If you want to jump right to information on the shows, you can CLICK HERE. 
What to Expect at a Van Show
The past few years has seen the "vanlife" movement take over the collective imagination of of the tight-knit road travel community. No longer viewed as counter-culture, van living has been embraced by the mainstream RV crowd as an affordable and agile alternative to the traditional Class A and C RVs. 
As vans have exploded in popularity, a cottage industry of van shows has sprung up to cater specifically to the unique van-living culture defined by freedom, sustainability and desire to live life on one's own terms. 
No longer lumped in with the traditional RV show, stand-alone campervan events are drawing huge crowds and are a breeding ground for some of the best ideas floating around the road travel industry today.   
What can you expect when you attend a van show? 
Sense of Community
Despite their nomadic souls, the van living crowd tends to be one of the most open and inviting communities anywhere in the travel space. With a shared love of vans and the outdoors, "van-lifers" tend to make instant friends with other road travelers and openly embrace "newbies" to the community. 
Education & Activities 
Van shows offer all different types of "how-to" seminars that will help you on the journey with your own van build. There will be technical seminars on fitting specific parts of a van or more philosophical offerings like how to get started with van life. There will even be more active activities like yoga classes. 
The education not only comes from the formal seminars and demonstrations, but just from the people you will meet. You will come across incredibly creative and talented souls who are pushing the boundaries of what van living can look like. 
After spending a day of two at a campervan show, you will almost definitely come away with actionable knowledge and skills that you can then apply to your own van.
Diversity 
The van living community tends to be more diverse than your typical Class A and Class C RV crowd. Campervan shows reflect that diversity as you will find people from all socio-economic classes, ages, races and gender identifications amongst the crowd. 
It's not just the diversity at van shows, its the openness to which everyone is accepted. There are no "outcasts" or strangers – everyone is welcomed with open arms and invited into this loving community. 
Inspiration
One of the biggest benefits of attending a campervan show is to conjure inspiration for your own van build. With so many different layouts and styles of van on display, it's easy to draw inspiration from the many different layouts, storage options and tech you will see. 
The Difference between a Traditional RV Show and Van Show
The biggest noticeable difference between a van show and a traditional RV show is the formality. RV shows can be massive, big money events drawing tens of thousands of people over a week. They are big money ventures and you'll find that every last detail from parking to booth display is carefully planned out. 
Van shows embody the laid-back attitude and easy-living personality of the van-life community. While you will find many of the same seminars and entertainment you'll find at an RV show, typically there is a less "salesy" and more mellow atmosphere to be found. 
The difference is community. Campervan events tend to feel more like a big group of friends getting together, rather than a show. Van events can be much more intimate, as many of the vans on display will be personally owned rather than for sale. 
The chances are that at a campervan show, you may tour a van where you'll find a pair of socks or underwear lying around. To us, that's not necessarily a bad thing. 
The Best Van Shows 2023
Here are the top picks for the most important van shows of 2023. These are the "must attend" events of van-life community. It's important to reiterate that all shows are very welcoming – newcomers are encouraged to attend and experience the magic of van living. 
VanFest
Dates: May 8, 2021
Location: Legacy Park (Hurricane, Utah) 
Website: https://vanfestusa.com/ 
Facebook: https://www.facebook.com/vanfestusa/
About Van Fest:
An event specifically created to unite van lovers, Van Fest in Hurricane, Utah is one of the can't miss van shows of the year. In 2021, the organizers are showcasing unique van builds from innovative names like The Skooly, Safe & Sonder Vans, Sunny Luna Living and Painted Buffalo Traveling Studio. 
Both van-lovers and those interested in the van life movement travel from all across America to learn more about the campervan community and tour over 125 vehicles in person. The keynote speakers at the van event will be Breanne & Jessica, the Co-Founders of @thevanlifeapp. Their talk will be called:  "The Unexpected Outcomes of Life on the Road"
A robust entertainment schedule will be headlined by The National Parks Band as well as music from Arbour Season, James Gilmore and Fort Vine. 
Purchase Your Tickets to VanFest HERE
Descend on Lost Sierra
Dates: May 26-29, 2023
Location: Lost Sierra, California
Website: https://www.descendon.com
 About Descend on Lost Sierra: Descend on Lost Sierra is a first-time van event that is in response to the overwhelming popularity of its sister event, Descend on the Bend (see below for Descend on the Bend details). 
Anyone who has attended Descend on the Bend knows that Descend on Lost Sierra will be a 3-night spiritual experience for van-lovers and outdoors enthusiasts. Descend is all about bringing together a hugely diverse community for a shared experience of camping, exchanging ideas, and enjoying life to its fullest. 
There will be demonstrations, music, dancing, yoga, local food, and a lot of good-old fashion hanging out. The events are great, but it is the people which sets the Descend gatherings apart from other campervan events. You can challenge us all you want, but we guarantee you will not find a better group of people anywhere.  
Get your tickets for Descend on Lost Sierra here
Adventure Van Expo (Multiple Locations) 
Location & Dates  
Hood River Fairgrounds (Hood River, OR): June 19-20
Cache County Fairgrounds (Logan, Utah): July 31 – August 18 
Dillon, CO:  August 21-22
Deschutes Fair And Expo Center (Redmond, OR): September 4-5  
Homewood Ski Resort (Lake Tahoe, CA): September 18-19 
Chattanooga, TN:  October 2-3
Big Bear Lake, CA: October 16-17
Website: https://www.adventurevanexpo.com
Facebook: https://www.facebook.com/adventurevanexpo
About Adventure Van Expo: The Adventure Van Expo is a series of seven exciting campervan shows that take place across the country in majestic settings. 
The Adventure Van Expo events are the perfect place for those interested in campervan living to meet van builders, find campervan rental companies and meet innovative companies showcasing the latest van living accessories. 
The best part is that the events are totally FREE to the public and offer a weekend filled product demonstrations, workshops and a great selection of local food, beer and wine. If you purchase a seller's pass from the event website, you even have the opportunity to showcase and sell your van at the show. 
If you'd like to spend the weekend, many of the sites have the opportunity to purchase a camping pass to allow you to set up park overnight and enjoy the weekend stress-free. 
TinyFest (Multiple Locations) 
TinyFest California 
Dates: May 14-16
Location: Del Mar Fairgrounds (San Diego, CA)
Website: https://www.tinyfest.events/tiny_living_festival_california
TinyFest Austin
Dates: September 25-26  
Location: Pioneer Farms (Austin, TX)
Website: https://www.tinyfest.events/texas
About TinyFest: TinyFest is not a traditional van show, but a community-based celebration of tiny living that includes van living. With a full lineup of speakers, workshops and Q+A's about tiny living, TinyFest sets out to empower people to maximize their lives, while minimizing their impact on the environment.
If you are interested in tiny living, TinyFest offers a fun, relaxed and informative way to learn more about going small. There are an awesome selection of tiny houses to explore – including tiny houses on wheels, backyard cottages, shipping container homes, vans and bus conversions and more 
The best thing about TinyFest is the lasting connections you can make. With builders, tiny dwellers and DIY specialists roaming the grounds, you will meet incredible people who are more than happy to talk to you about the benefits of small living. 
Descend on the Bend 
Dates: September 2-6, 2021
Location: Oregon Outback
Website: https://www.descendonbend.com
Facebook: https://www.facebook.com/descendonbend
About Descend on the Bend: For many, Descend on the Bend is the mecca of vanlife events. It's been described as a "big, old-fashioned campout", but as the years go by it's reached low-key Burning Man status for its special status in the van living community.
Yes, there is food, drink, yoga workshops, stargazing, live music and everything else you can want in a 5-day camping event – but that is not what makes Descend special.  
Descend is far greater than a simple campervan event. It holds deep meaning to the people who attend every year and those first-timers lucky enough to score a ticket. It's a spiritual gathering of outdoor enthusiasts who share not only van-living – but a deep appreciation for life, in common. 
"Everyone here is already family, as you automatically have 90% in common", says one attendee in the Descend on the Bend Documentary (watch above – it's excellent). 
The most beautiful part of Descend on the Bend is that because it is a 5-day camping experience, people come as strangers but leave as lifelong friends. Attendees come from every demographic and walk of life and almost instantly gel together to form one cohesive community. 
At Descend there are no strangers. No outcasts. Young or old, new to the lifestyle or an old-timer, it doesn't matter. If you are going to choose one van event this year or in the coming years to attend – this has to be it. 
Asheville Vanlife Rally
Dates: September 16-19, 2021
Location: Elysium Center (Fletcher, NC)  
Website: https://www.ashevillevanlife.com 
Facebook: https://www.facebook.com/ashevillevanlife
About Asheville Vanlife Rally: Entering its 7th year, the Asheville Vanlife Rally has established itself as the largest and most beginner-friendly vanlife show on the East Coast. With the growing popularity of campervan culture, the Asheville Vanlife Rally has more than doubled in size each year the event has been put on! 
The show is put on by Asheville Vanlife, run by vanlife legend Micah Pulleyn. Asheville Vanlife is a community-driven place for van lifers & adventure seekers to connect, share stories, exchange ideas and inspire each other. 
Visitors to past shows are quick to point out the "incredibly friendly" and "welcoming" environment of the Asheville Vanlife Rally. With live music, great food and cold beer, there is a reason that other van shows measure themselves against this mega vanlife event. 
If you've never been to a campervan show before, Asheville is the one to attend. With a packed lineup of vanlife seminars, music, vendors and just great people all around you will immediately feel welcomed into this warm and loving community of people. 
Tickets for the Asheville Vanlife Rally go on sale at the end of April. 
Ready to Go?
2020 was a ridiculously hard year for everyone, but we are finally seeing the light in 2021. Not only is it important to get out and get social for your own mental health, now more than ever we need to support our fellow community members and small businesses who struggled to get by over the past year. 
You may have scrolled past beautiful van builds on Instagram or maybe have always just been interested in alternative living. 2021 is the year to discover more about yourself and catch up for lost time. 
Get out and go to a van show or van festival. It may just be a fun day out … or it may change your life. 
      Easy Travels,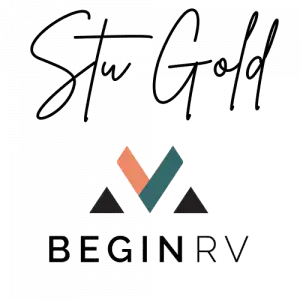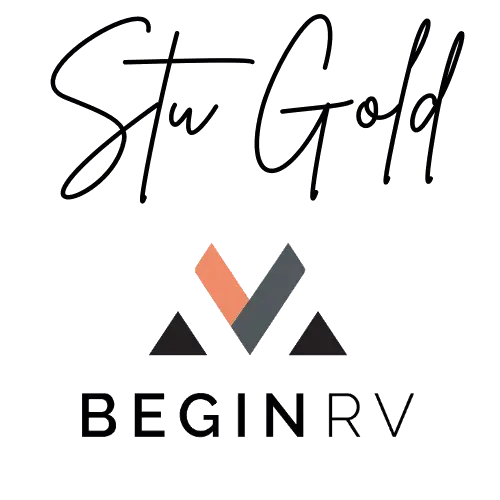 If you prefer the big rigs, check out the Ultimate Guide to 2021 RV Shows!