Peer-to-peer RV rental platforms RVShare and Outdoorsy have dominated the private RV market over the last half decade. Much like AirBNB has done for the local tourist industry, these two innovative companies have revolutionized road travel – making it more convenient and more affordable to rent an RV. 
Although both RVShare and Outdoorsy have dominated this space in the United States, a disruptive company from Canada has come along to shake up the North American private RV rental market. The name of that company? 
RVezy (pronounced r-veezy)
Today we'll answer the question on a lot of campers minds: Is RVezy legit? We'll learn about this disruptive RV rental company and find out if they measure up against their competition. 
*Please note that BeginRV may earn a small commission if you purchase from a link in this article.
RVezy History
The first place to start to answer whether RVezy is legit is to look at its company history. 
If you like a great entrepreneurial growth story, RVezy is a fascinating case study. In 2016, former police officer Mike McNaught and military veteran Will Thompson found that they had stumbled upon a lucrative side hustle by privately renting out their RVs. 
The partners, who found they were making over $15,000 a year from renting their own RVs, saw a wide-open space for turning their side hustle into a disruptor in the RV rental space.  They recognized that the "old" way of renting RVs was: 
Overpriced; 

Lacked variety; and

Was ripe for disruption
After founding their business in 2016, McNaught and Thompson went on Season 12 of the Canadian hit show Dragon's Den (the Canadian equivalent of America's popular Shark Tank). From that appearance, they were able to secure a deal with Canadian tech entrepreneur and venture capitalist Michele Romanow which allowed them to quickly scale the company. 
Since their appearance on the show, the company has grown in a multi-million dollar business with their focus on customer service. To further cement the strength of the company, RVezy received a whopping $23,000,000 investment from Canadian dating site Plenty Of Fish founder Markus Frind in May, 2021.  
Fueled by cash and a desire to become the leader in North American RV rentals, RVezy is expanding operations in the United States. "This year, demand is at an all-time high," McNaught says. "Campgrounds are filling up, RV dealerships are sold out, and our owners are projecting record income."
Is RVezy legit? It's only been in business for six years, but with visionary leadership and a winning track record, there is little doubt that RVezy will claim its place amongst the giants of the RV rental industry before long.
RVezy Customer Service
RVezy cannot (yet) compete with Outdoorsy and RVshare in visibility and marketing, but where they are quickly establishing a name for themselves is in the area of customer service. 
The company has responsive and friendly customer service which is refreshing in an industry with a relatively poor track record of customer care. It's surprisingly easy to get hold of somebody over the phone and RVezy representatives are happy and eager to answer any questions you may have. 
This should come as no surprise as from its beginnings RVezy has made customer service a pillar of their success. Customer service is such a part of the RVezy DNA that it can be found in the first line of the company's mission statement: 
At RVezy, we are committed to providing exceptional customer service and sharing RV knowledge. We bring together like minded people who help us create an ecosystem that allows travel and vacationing in an RV to be accessible, reliable, safe and easy.
Loads of helpful information can be found on the RVezy website, including special customer information pages such as: "10 Frequently Asked Questions By Renters", "What to expect once I (Renter) have confirmed a booking?" and an entire set of pages dedicated to the customer dispute process. 
In regards to real-life customer feedback, RVezy receives high praise. On trusted review site Verified Reviews, RVezy scores an excellent 9.4 out of 10 and consistently gets high marks for customer service. 
Here are a few representative RVezy reviews from Verified Reviews so you can see the customer feedback for yourself: 
"Very convenient, RVezy staff was helpful and courteous, the owner was awesome, the unit was very clean and beautiful. I'm an RN and cleanliness is paramount for me! I will definitely use RVezy again."
"RVezy support team was very responsive. I found the whole process of creating an account to booking an RV very positive. This was my first time driving/booking and RV and will definitely use RVezy for future RV rentals." 
"People actually respond on this platform. The entire camping trip was done from my old IPhone 6." 
"Easy to use and navigate platform. So far, reputable relationships with renters and owners. Will use again." 
RVezy Phone Number for Customer Service
Unlike other companies that rely on email and chatbots to handle customer service, RVezy has real, live operators to help answer your questions. This might seem like a no-brainer in a customer-driven space, but you'd be surprised how hard it is to get a live person on the phone when dealing with other RV rental companies.
Don't Miss Out on Your Summer Vacation!
If you need to reach RVezy customer service you can call them at 1-855-697-8399 (1-855-MYRVEZY). RVezy offers support in English and French and can be reached anytime from 9AM to 9PM EST on weekdays and from 11AM to 7PM on weekends.
RVezy Variety 
One of the biggest advantages RVezy has over the "old" RV rental businesses is the incredible variety of RV inventory you can find on their platform. If you can't find it on RVezy, it probably doesn't exist. 
With its intuitive search feature filtered by geography, you can locate and rent almost any motorized or towable RV imaginable. You can use the RVezy website or the easy-to-use RVezy app to find the following types of RV rental models:
Class A Motorhomes
Class B Motorhomes
Class C Motorhomes
Truck Campers  
Campervans
Fifth Wheel Trailers  
Travel Trailers 
Hybrid Trailers 
Toy Hauler Trailers  
Micro Trailers  
Once you decide your model, you can narrow down your search further to filter for amenities such as: 
Full-Winter Rental Available
Air Conditioner
Pet Friendly
Family Friendly
Kitchen Sink
Toilet
Vintage
Weight, and; 
Length 
The best part about RVezy is that you are not limited to the typical Class C that is available at most older-style RV rentals. If you are an RV newbie, RVezy will allow you to start out with a Class B motorhome (campervan) or other more manageable RV before you work your way up to Class A or Class C. 
Choosing your own style RV is a convenience that was never available to renters up until a few years ago. Today you can rent more "exotic" RVs like the Class A Toy Hauler, Pop-Up Camper or Diesel Pusher. It's a great way to test out RVs if you are thinking about making a purchase. 
RVezy Rental Insurance
A big factor to determine is RVezy legit? is to look at its insurance offering. RVezy conveniently offers insurance on both sides of the transaction for both the RV owners and the renters. 
Remember, with insurance the devil is in the details. It might make you a bit sleepy, but its soo important for both owners and renters to read the insurance policy before you take off on your trip. Accidents do happen and you need to know if you are covered and for how much. 
Let's quickly look at the RVezy insurance policies for both renters and owners: 
RVezy Renter's Insurance
First off, RVezy has a very comprehensive Q+A section on their site about RV rental insurance. We highly recommend that you spend some time reading through this information prior to renting an RV. 
As an overview, RVezy provides both renters and owners in Canada and the United States with rental protection and liability insurance during every trip – so long as the owner opts in (most do). 
In Canada, renters are covered by Intact Insurance. Renters in Canada will be provided with: 
👌🏽$2 million third-party liability
👌🏽Full collision; 
👌🏽Physical damage;
👌🏽Fire, theft, and physical damage.
In the United States, renters are covered by AON Insurance. Renters will receive similar coverage as their Canadian counterparts, except they will be covered for $1million in third-party liability insurance rather than $2 million. 
RV rental insurance is included as an additional mandatory daily cost to renters if the RV owner has opted into the RVezy rental insurance program. In this case, the only choice the renter will have is to choose the deductible level they would like before booking the rental. 
It's important to note that even if the renter has his/her own policy separate and apart from RVezy, they will still be required to pay for the RVezy policy if the RV owner has opted in. This is definitely annoying and costly, but it's an understandable company policy to ensure everyone's protection. 
RVezy offers different deductible levels based on the RV type and location. The below information is provided courtesy of RVezy from their website and is current as of June, 2020: 
Deductibles for Motorized RVs in Canada:
Class A: Standard $3000 – Premium $2000

Class C: Standard $2000 – Premium $1000

Class B: Standard $1500 – Premium $500
Deductibles for Trailers in Canada:
All Trailers: Standard $1500 – Premium $500
Deductibles for Motorized RVs in the United States:
Class A: Standard $3000 – Premium $1500

Class C: Standard $2000 – Premium $1000

Class B: Standard $1500 – Premium $500
Deductibles for Trailers in the United States:
All Trailers: Standard $1500 – Premium $500
RVezy Owner's Insurance
When an RV gets rented through RVezy platform, owner's insurance coverage will kick in on the trip start date. The protection will last for the duration of the RV rental. 
As with the renter's policy, the owner's coverage will come from Intact Insurance for Canada and AON for the United States. 
Some key features of the RVezy owner's insurance policy are: 
$1million Third Party Liability Coverage (United States) / $2million (Canada)

Collision & Comprehensive Coverage

All Physical Damages

Fire, Theft & Vandalism
For an RV to be covered by RVezy's insurance, the following conditions (as well as others)  need to be met:
Motorhomes cannot be older than 20 years when listed on the website;

Motorhomes must be valued at less than USD/CAD 150,000;

Trailers should not be older than 25 years when listed on the website;

Trailers must be valued less than USD/CAD 100,000;

Special approval needed for vintage models;
As an added bonus for both renters and owners, RVezy offers an option for 24/7 roadside assistance for an additional fee. Again, its a good idea to ask questions about the how, where and how much of this option to get a better understanding how you will be covered. 
Unlike other RV rental platforms that are more secretive about their insurance offerings, RVezy is open and 100% transparent about their offering. This is a very good sign and demonstrates that the company is confident and comfortable with their insurance offerings. 
RVezy Cancellation Policy 
Like everything else it does, RVezy has an readily available and transparent cancellation policy. It's available for you to read and understand before you rent your RV. 
It is important to note that RVezy has somewhat of a stricter cancellation policy than other platforms, particularly if you decide to cancel less than a week out from your rental date. Cancellation fees are one of the biggest gripes of RV renters, so make sure you understand the policy before you rent. 
Don't Wait Until The Last Minute to Make Your Summer Plans!
Here is a quick rundown of the RVezy cancellation policy: 
If RV rental is cancelled by the Renter more than 30 days from the date of rental:
The renter will receive a full refund of the deposit that was paid minus the RVezy service fee and its tax applied to the rental amount.  
If RV rental is cancelled by the Renter between 30 days and 8 days from the date of rental:
The RV owner will receive 50% of the rental amount and the remainder will be refunded to the renter minus RVezy's service fee and its tax applied to the rental amount.  
If RV rental is cancelled by the Renter 7 days or less from the date of rental:
The full rental amount will be forfeited and forwarded to the RV owner minus the RVezy service fee and its tax.  
Add-ons fees, cleaning fees, insurance fees, roadside fees: 
All add-on fees, cleaning fees, insurance fees, and roadside charges, as well as the tax applied on those elements will be refunded no matter how much or little cancellation notice the renter provides (if you provide notice 1 day out, you will still receive a refund on all these fees). 
If RV rental is canceled by the RV owner at any time: 
In the case the RV owner cancels at any time, the full amount paid will be refunded to the renter, including all fees and taxes. The owner will not receive any payout.
24 hour RV rental grace period: 
Renters will be entitled to a full refund if they cancel within 24 hours of making the first payment and the owner will not receive a payout. The refund applies so long as the time of cancellation is more than 24 hours from the trip start date.
Renting Out Your RV on RVezy
It's estimated that seventy percent (70%) of RV owners are on the road less than 60 days a year. Are you one of those owners who keeps their RV in your driveway (or, worse, in storage) for over 80% of the year? 
With millennials and families leading the surge in RV rental demand, RVezy is a trustworthy platform where RV owners can make between $10,000-$30,000 a year renting out their vehicles. 
RVezy is one of the most owner-friendly platforms where owners can capitalize on the Golden Age of RV rentals. Some of the highlights of RVezy's owner rental platform are: 
Easy-to-use website with ability to showcase your RV with beautiful pictures;

Lower commission fees compared to other leading peer-to-peer rental platforms; 

$1million (USA), $2million (Canada) third party liability insurance coverage with highly respected insurance agencies; and most importantly,

Market-leading customer service 
Once you answer a series of preliminary questions about the make and model of your RV, you will be prompted to create a profile. This is where owner's upload pictures of their RV to the site for renters to browse. It's all pretty simple and will reasonably take no more than 30-45 minutes if you have all your information ready. 
The RVezy platform gives owners the ability to permit instant booking called "Instant Book". The Instant Book features allow renters to book and pay for their RV rental immediately, rather than sending a booking request and waiting for owner approval. There is still the possibility to get out for the owner, but this streamlined process is a great option for both parties. 
In case you are wondering, RVezy charges a 20% commission to owners. This commission is applied to the total amount an owner charges the renter for their trip. The 20% commission includes the rental rate plus any cleaning fees, delivery charges, optional add-ons, incidental charges upon return (ie. additional mileage, generator usage, closeout) and taxes. 
Damage charges are not charged a service fee. 
RVezy Rental Age Requirement
Renters on the RVezy platform must be at least 25 years old at the start of the rental period. Renters also must have a minimum of 8 years of driving experience on a full driver's license with no restrictions.
There are no age restrictions regarding the RV owner's age.
Is RVezy Legit?
With an exciting growth story built on innovation and customer service, we can say without a doubt that RVezy is 100% legit. In fact, we think RVezy will be one of the more exciting growth stories in the RV industry in the next decade.
With travel restrictions continuing to ease, there has never been a better time to see to take a road trip around North America. We've been stuck inside for over a year and there is nothing better than getting out and reconnecting with nature. There will always be time to stay in a hotel or take that beach vacation, but why don't you recharge your body and spirit with a trip to the Great Outdoors.
Is RVezy legit? Don't take our word for it, go ahead and find out for yourself!
Easy Travels,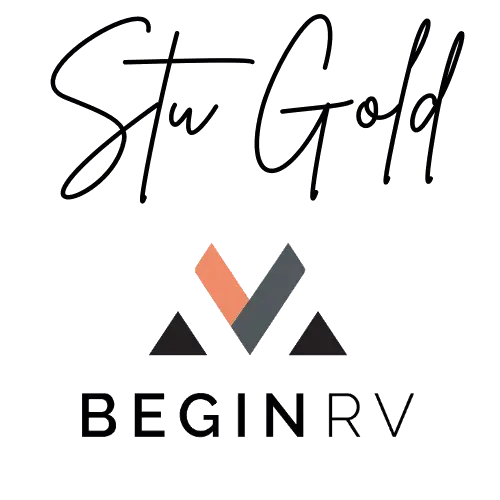 ---
Looking to start a side hustle of your own? Want to earn up to $15,000 or more per year renting out your RV? Check out our article about renting our your RV on RVezy.