Is bigger better? As a thoroughly medium-sized guy, I'm not here to get involved in that type of debate, but I am here to help you find the largest RV dealer in Texas. 
It's no secret that Texans take pride in doing things BIG. From their steaks, to their trucks to their Killer Bees – you better go big or go home when you visit the Lonestar State. 
As the largest of the 48 contiguous states (Texas is only smaller in size than Alaska), there are no shortage of RV dealerships in Texas to choose from. By rough estimate, there are over 175 RV dealers in Texas spread out across the state. 
Despite the variety of Texas RV dealerships to choose from, questions about RV dealerships in Texas always come down to one burning question: 
What is the largest RV dealer in Texas? 
Let's find out. 
*For informational purposes only. BeginRV is not associated with any RV dealerships mentioned in this article in any way. 
What Is the Largest RV Dealer In Texas? 
The largest RV dealer in Texas is Ron Hoover RV and Marine Center. Family owned and operated for 30 years, Ron Hoover has 8 dealership locations across the state in San Antonio, Corpus Christi, Donna, Laredo, Odessa, North Houston, South Houston, West Houston and Rockport. 
With over 1,200 units of inventory across the State, Ron Hoover RV and Marine Center can proudly lay claim to the title of Largest RV Dealer in Texas – which is no small feat. 
Types of Inventory
As the largest RV dealer in Texas, Ron Hoover RV and Marine Centers offers both new and pre-owned inventory to customers across the Lonestar State.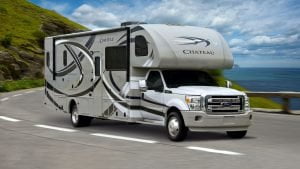 The classes and types of RVs and trailers you can find at Ron Hoover are: 
Class A

Class B

Class C

Travel Trailers

Fifth Wheels

Pop-Up Campers

Toy Haulers
Ron Hoover RV and Marine Center carries a huge selection of the leading brands. Here are some of the many RV brands you will find at Ron Hoover locations:
Coachmen: Viking, Concord, Freelander, Orion, Prism, Leprechaun
Forest River: Riverstone, FR3, Georgetown, Sunseeker, Flagstaff
Grand Design: Reflection, Solitude, Transcend, Momentum, Imagine
Gulfstream: Capri, Trailmaster, Vintage
Heartland: Big Country, Big Horn, Elk Ridge, Gateway, Landmark, Milestone, Sundance, Road Warrior, Trail Runner
Jayco: Eagle, Jay Feather, Jay Flight
Keystone: Hideout, Laredo, Springdale, Sprinter, Outback
Palomino: Columbus, Puma, Palomini, Solaire
Regency: Ultra Brougham, Xalta
Taxa: Cricket, Mantis
What Customers Say 
Just because Ron Hoover RV is the largest RV dealer in Texas, doesn't necessarily mean it is the best dealership. To help you get a better idea of what customers say about their experience at Ron Hoover, we have compiled some representative reviews from Google: 
Donna, TX Location
"I went to Ron Hoover to view the different types of RV's. I was pleasantly surprised at the selection. And you cannot beat the costumer service here. Omar Fuentes answered all of my questions and provided helpful tips for a first-time RV buyer."
"I purchased a New 2019 Flagstaff Travel Trailer and we continue to enjoy our family adventures. You guys made it easy for me to travel from Houston to Donna for my purchase delivery. I will continue to be a Ron Hoover family member for years to come!"
"I went to Ron Hoover with an open mind and had an idea of what I wanted. My salesman Miguel gave me his honest professional opinion and put me in the RV that not only fit my budget but my needs and I still had some money left over to add some upgrades. Now I use my RV for work and this summer for play. Great service and attention from all departments. I will be back and do recommend Ron Hoover for your RV needs." 
West Houston, TX Location
"We had a great experience buying our RV trailer. From sales, to finance, to parts, to service, it was first class customer service."
"They have a very nice sales team. Everyone greeted us, and had a knowledgeable salesman. We just did not find the camper for us on that trip and found one down the road.  I do recommend this dealership though. They have more of a family type business atmosphere. Very pleasing."
"I purchased a travel trailer from here today. It was an easy painless experience. The sales man I worked with made the whole process enjoyable. He is solely responsible for the good experience. I purchased a RV several years ago from their competitor up the road and it was a headache from the moment I picked the RV out, but at Ron Hoover the process is simple and the staff work hard to make the process run as smoothly and quickly as possible…"
Corpus Christi Location
"Excellent customer service is a rarity nowadays. I had just arrived in the area this past Thursday and needed extra supplies. Amy was phenomenal! She took the time to assess my needs/quickly point me in the right direction, let me know they had just gotten toilet paper in stock (which was a godsend given the current state in our country) and even supported me in my concern with my surge protector reading at my campsite's power box. Thank you, Amy!!! Keep up the good work!!!" 
"What a great place to go-to. Right away some one comes up to you. Very polite and welcoming to whoever. And the show around out side was very satisfied with what we wanted. I would recommend that place to go for a RV."
"First time RV buyers and these guys made it easy. Our salesman David took care of us. His team treated us like we were spending lots of money even though we were buying a used RV. Can't say enough about them guys… They also delivered it and showed me how to use slides and set it up. Completely inspected it filled propane bottles water etc.. If your looking for an RV these are the folks to go to."
Location Information
If you are looking for a Ron Hoover RV dealership, you can find contact information here: 
Go See The Largest RV Dealer In Texas For Yourself
We hope we answered your question: what is the largest RV dealer in Texas? However, it's important to remember bigger doesn't always mean better. 
There are hundreds of Texas RV dealerships that offer everything you can imagine. Do your research. RV purchasing can be a high-pressure situation and you never want to walk up to a dealership unprepared (it's like walking into a bear cave with a t-bone hanging around your neck). 
If you are interested in RV dealerships, check out our articles on the best RV dealerships in Florida, Utah and Indianapolis. They include tons of great information and recommendations on where to make your next RV purchase. 
Please leave any questions or comments in the comment section below. And, as always … 
   Easy Travels,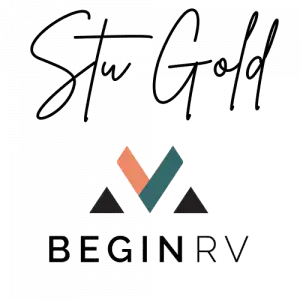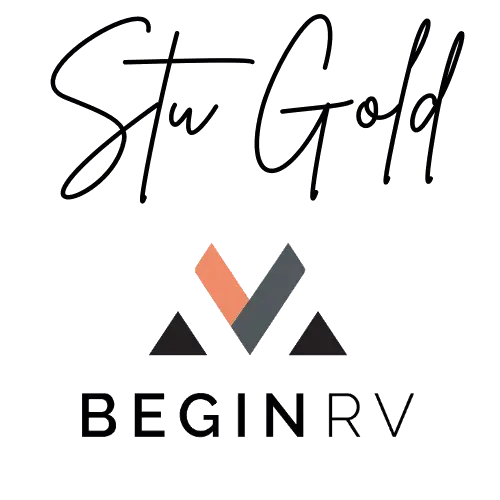 Looking for another great Texas business? Check out our friends at TheGrassStore in Conroe, Texas. They sell and install world class Houston sod and grass for their community.