Your RV carbon monoxide detector keeps going off and you don't know why. While some RV issues can wait to be addressed – this absolutely isn't one of them. We explain why you should take the albeit annoying chirping seriously. 
Carbon monoxide (CO) is a colorless, odorless gas that can be deadly to humans in high concentrations. The problem is that many first-time and beginner RVers and road travelers don't fully understand or appreciate the risks that CO can present on your road trip. 
Carbon monoxide is a silent, but deadly killer. It is your responsibility to protect yourself and your family from harm. Fortunately, accidents are 100% preventable with a good RV carbon monoxide detector. 
What You Will Find In This Article
Before we jump into why your RV CO detector might be going off, let's quickly find out what is carbon monoxide.
What Is Carbon Monoxide? 
*BeginRV may earn a small commission if you purchase from a link below. 
Carbon monoxide (CO) is a poisonous, colorless, odorless and tasteless gas that results from the incomplete burning of material containing carbon such as natural gas, gasoline, propane, kerosene wood or coal
CO does not have a  detectable odor, however, CO is often mixed with other gases that do contain an odor. This means you may inhale carbon monoxide right along with gases that you can smell and not be aware that CO is present. 
Why Is Carbon Monoxide Dangerous Inside Your RV? 
Carbon monoxide is so dangerous because your red blood cells pick up CO quicker than they pick up oxygen. When you inhale carbon monoxide, your body replaces the oxygen in your blood with CO which can lead to poisoning when accidentally inhaled in high amounts.
What makes carbon monoxide a silent killer is that it is both colorless and odorless. This means that deadly levels of the gas can build up in indoor spaces like your RV or trailer and you will have no way to detect the problem until you become ill.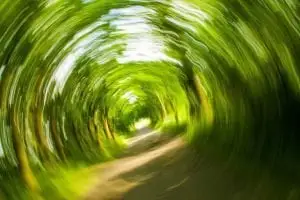 Large, concentrated amounts of CO can overcome a person in minutes without warning — causing loss of consciousness and suffocation. Carbon monoxide can build up in enclosed or poorly-ventilated spaces which can poison the people (and animals) who breathe it in. 
Signs of CO poisoning include: 
Dizziness
Headache
Vomiting
Shortness of breath
Confusion
Flu-like symptoms
Still don't think carbon monoxide is serious? Each year in the United States, at least 430 people die from accidental CO poisoning and over 50,000 emergency room visits each year are a result of accidental CO poisoning. 
What RV Appliances Emit Carbon Monoxide? 
Many first-time RVers and campers make the dangerous assumption that they will not be exposed to carbon monoxide while in their RV. On the contrary, as most RVs, trailers, and fifth wheels contain appliances that run on gas or propane, there is a high risk of exposure to CO should there be an unsuspected leak.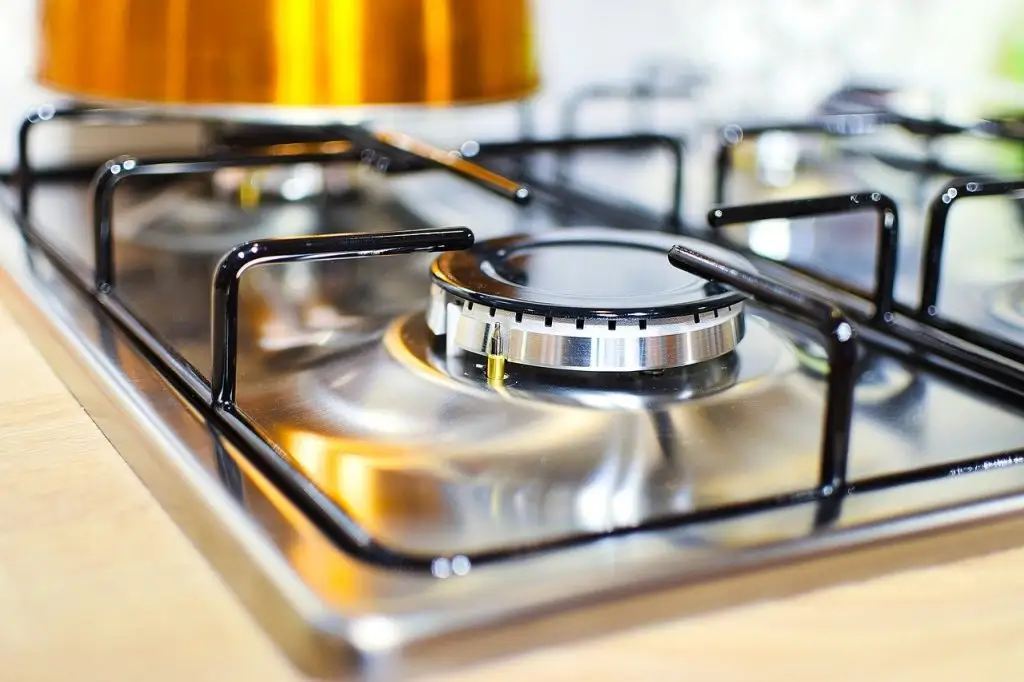 In order to avoid unexpected CO leaks, it's important to know where to focus your attention. These appliances in your RV have the capability of leaking carbon monoxide: 
Built-in generators
Gas-powered heaters
Gas ranges or ovens
Gas water heaters
Portable camp stoves 
If you have any one of the appliances in your RV, then you can be exposed to carbon monoxide at any point. 
Why Does My RV Carbon Monoxide Detector Keep Going Off? 
*Below is general guidance only. You must carefully read and understand the manufacturer's instructions to identify why your specific brand of RV carbon monoxide detector is going off. 
Let's explore some of the reasons that your RV carbon monoxide detector is going off.
Reason #1: Carbon Monoxide Is Present
If your RV carbon monoxide detector is making a loud, consistent "BEEP-BEEP-BEEP-BEEP" alarm, you and your family (including any pets) should get out of the RV immediately. This consistent beeping sound (and oftentimes accompanying flashing light) typically signals that there is carbon monoxide present above minimum levels.  
Need a new RV carbon monoxide detector? See our recommendations below for a portable carbon monoxide detectors that don't require hard-wiring: 
Name
Our Choice
Car, Vehicle, Aircraft Carbon Monoxide CO Detector | Fast...
Kidde Nighthawk Carbon Monoxide Detector, AC-Plug-In with...
Kidde Carbon Monoxide Detector, AC Plug-In with Battery...
Photo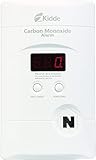 Our Choice
Name
Car, Vehicle, Aircraft Carbon Monoxide CO Detector | Fast...
Photo
Name
Kidde Nighthawk Carbon Monoxide Detector, AC-Plug-In with...
Photo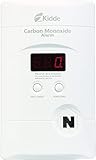 If your RV carbon monoxide alarm is beeping continuously and you have signs of CO poisoning such as dizziness, confusion, headache, vomiting, or flu-like symptoms you should call 9-1-1 immediately.
If you do have carbon monoxide in your RV, you should first make sure everyone is out and then try to open any windows to circulate fresh air. Once the CO levels are back below the minimum, you should shut down the generator, turn off gas lines, and do not turn them back on until you have taken your RV to be inspected by a certified RV professional. 
Reason #2: Your RV Carbon Monoxide Detector Is At The End of Its Lifespan
If your RV carbon monoxide detector keeps going off and it is making an intermittent "Chirp" sound every 30 seconds or so – it may mean that your CO detector is at the end of its lifespan. 
The "Chirp" sounds will typically be softer and lower pitch than the carbon monoxide alert which is a continuous and loud "Beep" sound.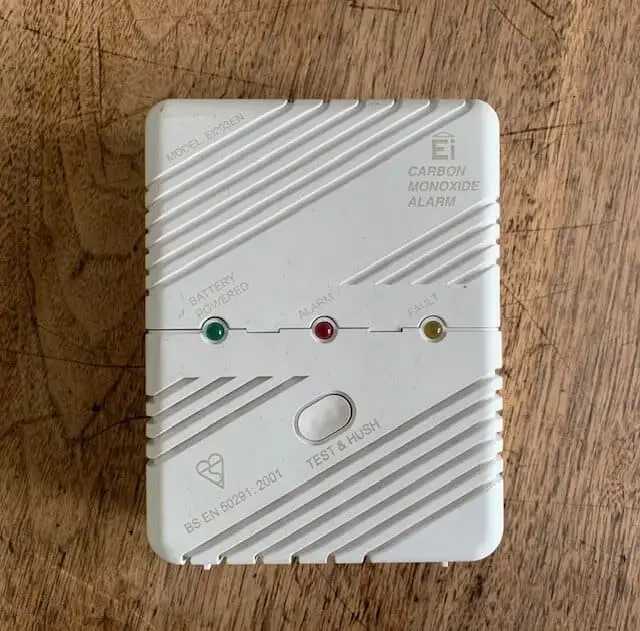 Most CO detectors are designed to have a 5 to 7-year lifespan (with some lasting 10 years). All CO alarms manufactured after August 1, 2009, have an end-of-life warning signal that alerts the owner that the alarm should be replaced. 
If your RV CO alarm is at the end of its lifespan, replacing the battery will not stop the beep. Some types of carbon monoxide detectors contain a feature that will silence the signal for 30 days, but the CO alarm will then continue to beep after the 30-day period ends.
If you have a digital CO alarm, you may see an "ERR" "EOL" or "END" display to signify that your alarm is at the end of its life cycle. 
Reason #3: Your RV CO Detector Is Running Low On Battery
We are all familiar with the super annoying "Chirp-Chirp" sound when our CO and/or smoke detectors are out of battery. It always seems to happen in the middle of the night and can drive you absolutely crazy!
When your RV CO detector is running low on battery it will typically chirp once or twice every 30 seconds. You may have to distinguish the low battery sound from the end-of-life sound by the number and frequency of chirps – so it is important to read the manufacturer's specifications. 
If your alarm is within its lifespan and the batteries are running low, you should replace the batteries immediately. You can be putting yourself and your family at risk if you fail to have an operational CO alarm even for one night. 
Frequently Test Your RV Carbon Monoxide Alarm
It is so important you consistently check your CO alarm to ensure it is operational. If you have a battery-operated CO detector, you should replace the batteries no less than every six months (or when it indicates low battery). 
If you have a hard-wired RV carbon monoxide detector, you should be checking it on a monthly basis to ensure it's operational. Most RV carbon monoxide detectors will have a one-press "test" button that will signal that the unit is operational. 
Don't Put You and Your Family at Risk; Know Your Beeps. 
If your RV carbon monoxide detector keeps going off it's absolutely critical to know why. CO is a silent killer and it is your responsibility to keep your family safe by maintaining a fully functional carbon monoxide detector inside your RV. 
Keep your RV CO detector functioning with proper care and maintenance. RV travel is meant to be a fun escape, but safety should always remain your top priority. If you have any questions or you think there is an issue with any of your appliances – take them to get inspected by a certified professional. It may be an inconvenience, but it may be an inconvenience that saves your life. 
     Easy Travels,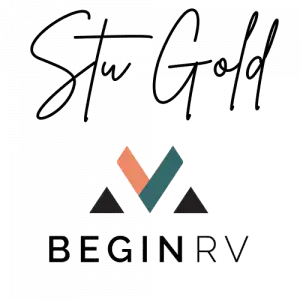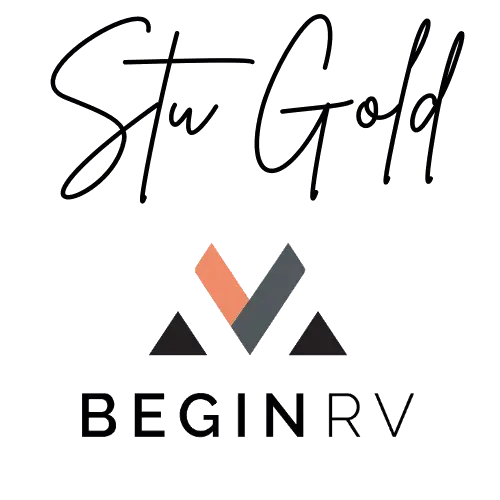 ---
If you want to check out more RV safety articles, check out our article about how to safely respond to an RV propane leak. 
Last update on 2023-05-27 / Affiliate links / Images from Amazon Product Advertising API