Best RV Dealers In Indianapolis (2021 Expert's Guide) 
Looking for the best RV dealers in Indianapolis, but you don't know where to start? You've come to the right place! Our team has researched the greater Indianapolis metropolitan region to present you with only the best and most reliable RV dealers in the "Railroad City". 
Searching for an RV can be super stressful – especially for beginner RVers. To help you narrow your list of preferred RV dealers in Indianapolis we focused on these four key factors: 
Longevity In Market

Inventory

Track Record of Excellent Customer Service

Reviews from Former Customers
After compiling our research, we are pleased to recommend our top choices for the best RV dealerships in Indianapolis.   
Best RV Dealers In Indianapolis (RV Sales) 
Our expert research found five (5) top-rated RV dealerships in Indianapolis. From the national chains (Camping World) to the smaller mom-and-pop shops (Colerain Family RV of Indianapolis) you have a number of excellent choices if you are looking to purchase an RV in Indianapolis. 
Our Top Choice for Indianapolis RV Dealer
Mount Comfort RV
About Mount Comfort RV: Chosen as a Top 50 North American RV dealer from 2014-2019 by RV Business, Mount Comfort RV is not only the best RV dealership in Indianapolis – but one of the best in the country [1]The awards were postponed in 2019-20 due to COVID. 
Featuring a huge inventory of new and pre-owned Class A, Class B and Class C motorhomes along with travel trailers, fifth wheels, pop-ups and toy haulers, Mount Comfort RV has something for every type of RVer. Featuring a "patient" and "knowledgeable" sales staff, Mount Comfort gets high marks from customers for their "above and beyond" customer service. 
Website: https://www.mountcomfortrv.com/
Phone: (317) 707-4343
Address: 5935 W 225 N, Greenfield, IN 46140
Google Rating: 4.5 stars
Customer Review: Everyone at Mount Comfort RV was helpful and knowledgeable from the very beginning. I worked with Randy in looking at a lot of different travel trailers, and my wife and I ultimately found the perfect one for us. The purchasing process was easy. The setup of the camper and hitch was informative, and Javier did an amazing job walking through the ins and outs of the camper and towing equipment … Very awesome group of people to work with and I will be going back for any and all camper needs in the future.
Best of the Rest
Braun's Fun Time Campers
About Braun's Fun Time Campers: A beloved family-run business, Braun's Fun Time Campers has been a trusted name for towable campers for nearly four decades in the Indianapolis area. Braun's has an unbelievable 15,000 square foot indoor showroom along with a 2-acre outdoor RV storage area. Specializing in new and used towable trailers, Braun's is one of the premier RV dealerships not only in Indianapolis, but the entire Midwest.
Website: http://www.funtimecampers.com
Phone: (317) 890-0791
Address: 9702 Pendleton Pike, Indianapolis, IN 46236
Google Rating: 4.4 stars
Customer Review: Great family, great service, great to deal with! Purchased camper to introduce kiddos to camping and enjoying the outdoors. Definitely recommend Braun's Fun Time Campers for your camper purchase or visit the store for all your camping needs!
Camping World of Indianapolis
About Camping World of Indianapolis: Camping World is one of the leading names in RV sales and accessories in North America. While some may worry that Camping World is too "corporate", it's hard to beat their massive inventory of new and used RVs of every make and model. Customers note that between the selection of RVs and the store there is "everything you want" under one roof.
Website: https://rv.campingworld.com/dealer/indianapolis-indiana-greenwood
Phone: (866) 395-7711
Address: 303 Sheek Rd, Greenwood, IN 46143
Google Rating: 3.5 stars
Customer Review: This is our second camper from Camping World. We weren't quite sure what we were doing the first time, so three years later decided to trade up. Scott Miller did a great job helping us find the perfect camper. He was professional and patient which we truly appreciated. Camping world is ahead of all their competition with the amount of inventory they have available on their lot. We didn't want to get stuck having to wait 3-5 months on one to be built which is what we were finding everywhere else. Thanks Scott, BobbyLee, and all of camping world for such a smooth and painless  experience.
Ski's Truck & RV Sales
About Ski's Truck & RV Sales: A mid-size, family-run RV dealership Ski's Truck and RV Sales keeps a high-quality inventory of new and used RVs on their lot. Although they do not carry the massive inventory of Camping World or Mount Comfort, customers rave about the "amazing" customer service from Ski's "friendly" and "knowledgeable staff". 
Website: https://skistruckrv.com
Phone: (765) 344-1111
Address: 9272 E, US Highway 36, Rockville, IN 47872
Google Rating: 4.5 stars
Customer Review: Absolutely recommend Ski's Truck and RV Sales for your whole camper experience!! From the initial phone call to us pulling off the lot yesterday with our new Connect! You can't find a more friendlier place than this and they know their stuff!! Thank you for such a great experience!!
Colerain Family RV of Indianapolis
About Colerain Family RV of Indianapolis: Carrying name brands like Keystone, Jayco, Winnebago and Grand Design, Colerain Family RV of Indianapolis has over 1,000 units in their inventory. The coolest thing about Colerain Family RV? It has to be the perks. 
Anyone who buys a new or used RV with Colerain receives: 
It's not everyday you find an RV dealership that offers these type of incentives to buyers! 
Website: https://www.colerainrv.com  
Phone: (317) 786-6102
Address: 5701 Elmwood Ave, Indianapolis, IN 46203
Google Rating: 3.8 stars
Customer Review: A great experience dealing with Colerain Family RV! Kendra Wenzel was great to work with on the sales side and very helpful! Kyle Stanley helped us through the business side and did a great job. J. P. In Service was so helpful during orientation! Misty in Parts was a pleasure to work with! Can't thank everyone enough for their support. A great dealership!
Best RV Dealers In Indianapolis (RV Rentals) 
Not everyone wants to make a significant investment in an RV. With millennials leading the charge in the RV renaissance, there has been massive interest in RV rentals in Indianapolis. 
The good news is there are a few great dealership rental options in Indianapolis for you to choose from – both physical rental locations and peer-to-peer online options. 
Here are our picks for best Indianapolis RV Rentals:  
Touchdown RV Rentals
About Touchdown RV Rentals: Carrying a big selection of Class A/B/C's as well as travel trailers, Touchdown RV rentals is one of the premier RV rentals dealers in Indiana. With a steller 4.9 rating on Google, repeat customers love the personal customer service and the "clean" and "pristine" fleet of RVs. 
Website: https://touchdownrv.com
Phone: (317) 662-0414
Address: 10667 Andrade Dr, Zionsville, IN 46077
Google Rating: 4.5 stars
Review: Flawless from start to finish.  We were absolutely well taken care of and had a great experience with Touchdown RV.  We rented a beautiful 2020 GMX Explorer Van.  Pristine condition with many well appointed amenities.  Pam was great during pick-up and Keith was awesome upon our return.  Definitely will rent from Keith again. Highly recommend them for first-time as well as experienced RV renters.  Much appreciated!
Hoosier RV Rental
About: Carrying a small, but quality selection of rental RVs, Hoosier RV Rental is a favorite amongst Indianapolis locals. Known to be extremely fair and reasonable in price, Chris is legendary for his friendliness when helping people locate the best RV for their trip. Happy customers give the rental experience at Hoosier an "A++". 
Website: https://www.hoosierrvrental.com/
Phone: (317) 627-5979
Address: 8103 E 45th St #100, Indianapolis, IN 46226
Google Rating: 4.6 stars
Review: Chris was very responsive and everything was just as discussed. We loved renting the Damon RV and had an awesome weekend trip! Will be renting from Hoosier RV again – thanks!
RVezy (Online peer-to-peer rentals) 
(Please note if you rent from RVezy, BeginRV may receive a small commission)
About RVezy: If you are looking to rent your RVdirectly from a private owner, RVezy has an incredible selection of RVs in Indianapolis. Renting an RV is super easy as you can browse the online selection and book almost instantly with the "Instant Book" option. With a wide selection and a variety of price points, RVezy is a great option if you prefer to join the growing wave of peer-to-peer RV rentals. 
Website: RVezy
Phone: (855) 697-8399
Conclusion 
Buying an RV is a dream purchase. We hope you found this curated list of the best RV dealers in Indianapolis a great starting point in your journey. We urge you to take some of the stress out by only working with honest, fair and customer-service oriented professionals. It's tempting to jump at the lowest price, but buying an RV is not the time to cut corners! 
If you've visited one of these dealerships, please leave a comment and let us know about your experience! We love to hear from our loyal readers. 
      Easy Travels,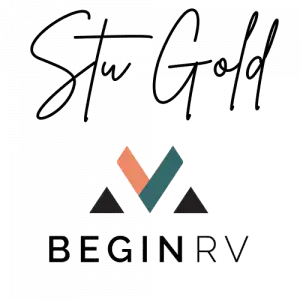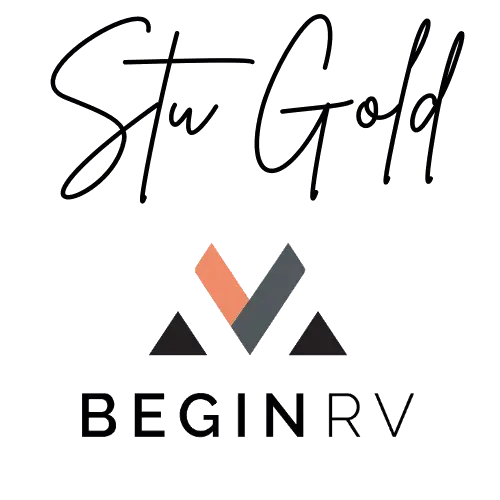 Did you like this article? Check out why RV beginner's should consider renting a Class B Campervan.