An Introduction to the BeginRV 2021 RV Influencer List
The inspiration for this post came in early-2020 at the height of the COVID pandemic. In final preparation to launch BeginRV I was completing due diligence on the prominent voices in the road travel community.
I know many of you HATE this term, but I was searching for the influencers. Not the type who get paid $1,000 to pose with a can of RedBull, but the voices that are actively shaping the direction of the #Roadlife industry. I wanted to get a sense of not only where the industry was in 2020, but where the most influential people think things are heading over the next decade. 
In my research I came across the usual suspects. GoRVing. Outdoorsy. RVIA. We Are the Russos. All wonderful voices and movements that have shaped where the industry is today.  
However, I noticed something missing from my research: DIVERSITY OF VOICES. 
Where were all the voices from the millennial generation? From women and people of color? From Asians, Blacks, LGBTQ+, Hispanics and single mothers? Were they simply non-existent in this space or were their voices just buried – waiting for a chance to be discovered? 
I spent the last three or so months trying to answer this question. In my research I've come across close to a thousand blogs, videos, people, businesses and clubs that are shaping the future of road travel. It has been thrilling to dig below the surface and unearth voices that will be "the next big" thing in this rapidly evolving space.
Narrowing down the list wasn't easy. I could've easily doubled the size of the list, but I felt that would have been the easy way out. You will discover a lot of names and sites you recognize on this list, but my hope is you discover new and excited voices that move you to think differently about the way you travel through the world.
The First Annual BeginRV Influencer List is broken down into a separate categories representing different mediums, sectors and types of media in the road travel world. Those categories are: 
New and Diverse Voices
RV Blogs
Campervan Blogs
Instagram Accounts
YouTube Channels
Special Interest Clubs
Discount RV Clubs
RV Rental Sites
Campground Booking Sites
RV Industry
To reiterate – "influencer" is not a status symbol as used in this context. It's someone, whether a person or organization, who has added something important and influential to the discussion around RVing and outdoor living. By imparting us with their knowledge, know-how, humor and passion, they have made the world a better place for us travelers to live in. 
Just a few quick notes before we get started:
This post contains no affiliate links, paid advertisements or biases based on personal relationships. The list was compiled by our editorial team based solely on personal knowledge and months of research. The integrity of the list was of the utmost importance to us;
We added influencers to the one category we believed they most belonged in. Many influencers have blogs, YouTube channels, Instagram accounts, etc. Each person/entity could only be chosen for one category;
Podcasters were not included. We simply did not have the bandwidth to listen to thousands of hours of audio. This should present an opportunity for someone to augment this list;
Traffic, "follows", "views" and other metrics were one factor in our consideration, but not the driving factor. We made choices based on the person/entity's influence in the road travel space. You may question how a site like Recreation.gov can be considered an "influencer". Our response would be that it has opened up access to millions of people who may have not otherwise known how to book a campground reservation.
Without further ado, we present the First Annual RV Influencers list:
New and Diverse Voices
Diverse voices are rapidly changing the dialogue about outdoor living.  Actively working to provide exposure, resources and opportunities to traditionally underrepresented groups, these influencers represent a larger push to connect a new generation of children and young people to outdoor spaces. 
The influence of these groups is nothing short of monumental. It's not about membership numbers or popularity – it's about opening the gates for underrepresented groups to enjoy outdoor spaces. If that isn't influence, we don't know what it.
Here are BeginRV's picks for the most influential new and diverse voices in the road travel community: 
RV Blogs
Raise your pointer finger if you've read an RV blog … yep, that's what we thought. If you've been on the road long enough you've definitely come across an RV blog (or ten).
The explosion of RV blogs has helped fuel the runaway growth of the road travel industry. Blogs fill in the knowledge gaps in the industry by offering reviews, how-to and advice on everything from the latest tech to the best campgrounds. At their best, blogs offer readers an authentic glimpse into life on the road. They have the power to educate, entertain and offer you new perspectives on old topics.
Here are BeginRV's picks for the most influential RV Blogs of 2021:
Campervan Blogs
Once and afterthought, the Campervan has evolved into the cool cat of the RV world. The #Vanlife hashtag has become ubiquitous in popular culture, with over 9 million instagram posts dedicated to the pleasures of van living.
Five years ago you could get away with lumping Campervans with Class A and C's – but that's not the case today. A new generation of travelers has given rise to the Vanlife movement which has rightfully earned a category all to itself.
Here are BeginRV's picks for the most influential Campervan Blogs of 2021:
Instagram Accounts
While blogs may be the heart and soul of the online RV industry, Instagram is responsible for the meteoric rise in popularity of road travel. While RVing once was the domain of the fanny-pack wearing retiree, a new generation of bronzed-skin, design-conscious millennials have managed to make RV'ing the "it" thing to do.
The importance of Instagram in the RV industry can't be denied. Accounts like @vanlifesquad, @nomads_hit_the_road and @retro.rv account for half-a-million followers alone. The diverse voices and talents that can be found on Instagram are driving thoughts, taste and buying decisions of millions of people across the world. Their influence cannot be denied.
Here are BeginRV's picks for the most influential Instagrammers of 2021:
YouTube Channels
YouTube has created reality stars out of the RV industry's most recognizable names. Channels like Keep Your Daydream (389k subscribers) and RV Geeks (174k subscribers) are bringing must-see TV to the phones and laptops of millions of fans each year.
The reach and influence of the RV YouTubers has helped thousands of new RVers feel comfortable about the idea of traveling on the road. When you watch every-day, ordinary people managing seemingly herculean tasks on their RVs it can inspire viewers to say I can do that too!
Here are BeginRV's picks for the most influential YouTubers of 2021:
Special Interest Clubs
With the RV population shifting to a younger and more diverse demographic, the industry has responded with speciality clubs that offer new and unique experiences to its members. Whether it be boondocking on someone's apple orchard or connecting with other full-time families on the road, the rise of speciality clubs has helped build community while re-imagining what RV'ing can look like.
Here are BeginRV's picks for the most influential Speciality RV Clubs of 2021:
Discount RV Clubs
Everybody loves a good discount, right? These discount RV clubs offer RVers discounts at select campgrounds as well as benefits such as roadside assistance, mail forwarding and other essential services while out on the road. Good Sam, one of the oldest RV membership clubs in the industry originated in 1966 and now boasts over 2,000,000 members – how's that for influence?
Here are BeginRV's picks for the most influential Discount RV Clubs of 2021:
RV Rental Sites
Let's be clear … maybe more than anything else in the past few years, peer-to-peer RV rental has changed the RV game. With the rise of rental sites like Outdoorsy and RVShare, renting RVs has never been more accessible, affordable and attainable for the average person. 
We're not forgetting the RV rental titan Cruise America as their influence grows around the country, but we are also keeping our eye on campervan rental startups like Escape Campervans and Lost Campers that will only grow in popularity over the coming years. 
Here are BeginRV's picks for the most influential RV Rental Websites of 2021:
Campground Booking Sites
Much like the RV rental space, the campground booking process has been revolutionized by technology. Old-timers will probably remember the days where you had to call a campground reservation system and sometimes wait weeks to find if you were able to book a site. Nowdays, you can reserve a campsite at almost any campground in the United States with an internet connection and a credit card.
The ease of campground booking is another major factor driving renewed interest in the RV and outdoor lifestyle. While some groan about the overcrowding, the accessibility means there will be hundreds of thousands of new campers with access to camping. To us, that's a win.
Here are BeginRV's picks for the most influential Campground Booking Sites of 2021:
Industry Sites
While content creation is exciting, it can blur the lines between real news and entertainment. Organizations like the RV Industry Association (RVIA) and other trusted industry sites drive growth through their efforts to promote, advocate and inform the public about RVing. Manufacturers, dealers, banks and others all rely on these organizations to not only get information, but see which way the winds are blowing in the market.
Here are BeginRV's picks for the most influential Campground Booking Sites of 2021:
what To Do With This List
Our hope is the BeginRV 2021 RV Influencer List will open your eyes to people, organization and voices that deserve to be heard in this new age of road travel.  It's not about popularity – it's about change. 
The best thing you can do? Check out these voices for yourself. We challenge you to click on 10 links of people you are not familiar with. It may feel uncomfortable or even unnecessary to look outside your peer group, but like Nike says: just do it. It's critically important as a community that we exchange information in a way that includes everyone – not just those with the most resources. 
Thank you so much for stopping by. It is an honor to be a part of this great community and I look forward to meeting many more of you in the future. 
    Easy Travels,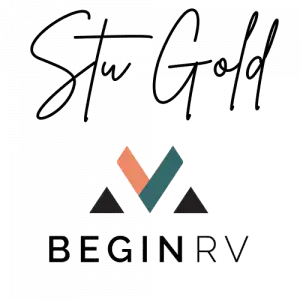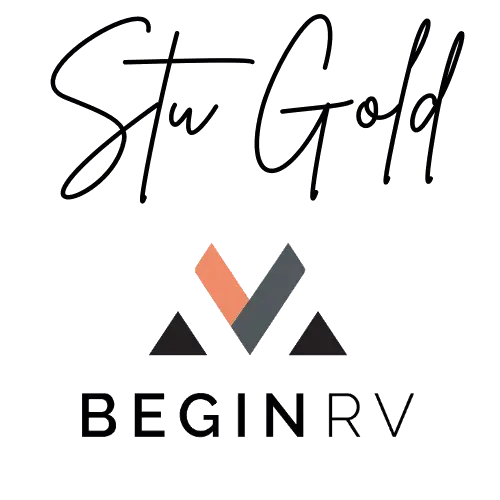 ---
Like this article? Check out our interview with RVer, entrepreneur and breathwork guru Reis Paluso!