Sniff… Sniff. What's that sharp, overpowering odor floating around your RV or camper?
Could it be the 3-week old egg salad? Maybe it's those bananas that have been tucked away since the summer of 2018? No, it's something different.
Maybe it's that your RV refrigerator smells like ammonia.
If you have a refrigerator in your RV or camper, there's a very good chance that the ammonia that you are smelling is coming from a faulty refrigeration unit.
If you read nothing else in this article, the most important safety tips we can offer is this:
DO NOT open your refrigerator door if you smell ammonia in your RV or camper! There are absolute horror stories about campers opening their refrigeration unit and being hit with a toxic blast of ammonia (read the comments below the article).
The truth is, campers know about propane leaks and carbon monoxide leaks, but not many know about the dangers of a RV refrigerator ammonia leak.
Knowledge is power, so let's learn how to identify and protect ourselves from refrigerator ammonia leaks.
Do RV Refrigerators Use Ammonia?
The first question we need to address is do RV refrigerators use ammonia?
While ammonia refrigeration is not common in household refrigerators, it is still often used in portable units found in RVs and campers.
The ammonia used in your RV refrigerator is a clear, colorless liquid or gas, free from visible impurities. Refrigerant grade ammonia is at least 99.95% pure ammonia as the purity of the ammonia is essential to ensure proper function of your refrigerator.
Unlike the typical household refrigerator, RVs typically contain a different type of system which we call a gas absorption refrigerator. Without getting all science'y on you, a gas absorption refrigerator is a refrigerator that uses a heat source (for our purposes, propane) to provide the energy needed to drive the cooling process.
The neat part is a gas absorption refrigerator can be produced with no mechanical parts other than the coolants. The refrigerator uses four substances: ammonia, hydrogen gas, sodium chromate and which are combined in a tank or boiler and endlessly cycled through the system to draw out heat and produce the cooling effect.
This type of refrigeration is perfect for the RV or camper setting as it does not require electrical power to run. Sure, you can tap into your RV battery to power your refrigerator, but most campers don't want to deplete their battery to keep their cheese cold.
If you are looking for a quick, 2-minute explainer video on how gas absorption refrigerators work, the below video does a better job showing you how this process works than can be explained with words.
The bottom line is, your RV refrigeration system likely will have ammonia as one of its main substances. If you refrigerator smells like ammonia, you have a leak.
Why Does My RV Refrigerator Smell Like Ammonia?
If you haven't been using an ammonia-based cleaning solution and you smell ammonia in or around your RV refrigerator you have an ammonia leak.
Ammonia has a very distinctive, pungent aroma that allows humans to detect even the slightest leak almost immediately. Three (3) ways to tell if you have an ammonia leak in your RV refrigerator are:
Strong ammonia smell; 
Yellow'ish stains in or around your RV refrigerator; 
A "gurgling" sound from the rear of your fridge a few minutes after you turn it on. 
*Please note that BeginRV may earn a small commission if you purchase from a link below.
If you want to be certain you have an RV refrigerator ammonia leak, you can purchase an ammonia leak detection cloth. An ammonia leak detection cloth is a colored cloth sensitive to vapors and gas from a 1% solution of Ammonia (NH3).
When the cloth is exposed to ammonia vapors it will change from a yellow to a blue color – and then will reverse back to yellow so it can be used again. All you need to do is place the ammonia leak detection cloth near a suspected leak and the cloth will change colors.
Is An Ammonia Leak Dangerous?
With its pungent smell and irritant nature, you are likely to know if you are in the presence of an ammonia leak. Unlike carbon monoxide – which is colorless and odorless and can be deadly if not identified quickly – ammonia offers an early warning of its presence.
However, one of the biggest dangers of an ammonia leak is unwittingly exposing yourself directly to higher concentrations of the escaped gas than is safe. This is why you should never open your RV refrigerator door if you smell ammonia.
If you smell ammonia, call a refrigeration professional to come out and inspect your unit. There are far too many stories of campers severely injuring themselves from a blast of escaped ammonia to the face.
Now, there are two types of risks when it comes to ammonia leaks:
Exposure
Fire & Explosion
Let's quickly look at both to identify the risks:
Ammonia Exposure
Ammonia is a toxic chemical that in high concentrations can be dangerous to humans. The Canadian Centre for Occupational health and saftey lists the potential health effects of ammonia exposure as:
Inhalation: Can cause severe irritation of the nose and throat with symptoms including coughing, shortness of breath, difficulty breathing and tightness in the chest. In high concentrations can cause death.
Skin Contact: Ammonia gas irritates or burns the skin and can cause permenant scarring. Direct contact with the liquefied gas can chill or freeze the skin and may include a burning sensation and stiffness.
Eye Contact: Ammonia gas can irritate or burn the eyes. In cases of direct contact, permanent damage including blindness can result.
If you think you have been exposed to ammonia in your RV or camper, it's important to take exposure seriously. The following steps should be taken:
Seek immediate medical advice and/or attention if you feel burning of the nose, throat and/or respiratory tract;
If exposed, wash eyes and skin as quickly as possible with large amounts of water;
Open windows and doors to ventilate the area;
Turn off the energy supply (propane) to the refrigerator; and
So long as it is safe, get outside your RV or camper into fresh air.
With any safety situation in a confined space, you need to act immediately. The safety of you and your passengers is always the number one goal.
Ammonia Fire and Explosion Hazard
High concentrations of escaped ammonia in a confined area such as an RV or camper can be a fire and explosion hazard. That said, ammonia doesn't pool like other gases so it poses less of a risk than say, propane of fire and explosion.
If you suspsect a leak, you should always refrain from lighting any burners, stoves, lighters, matches, etc. that can cause ignition. It takes a large and intense energy source is necessary to ignite ammonia gas, however, to be cautious you should make sure any igniting possibilites are removed.
How to Remove Ammonia Smell from RV Fridge
The first thing to do if you smell ammonia is to open up windows and doors in your RV to ventilate the space. Ammonia won't concentrate in pockets, so getting fresh air circulating through your RV or camper should help to quickly disperse the fumes.
Due to its overpowering smell, you may find that the ammonia smell lingers for a few days even after you have completely aired out your motorhome. A few tricks to help get rid of the smell are:
Fill a few shallow dishes or bowls with fresh coffee grounds. Leave them in your refrigerator unit for 24-48 hours. Coffee beans act as a filter to remove toxic gases from the surrounding air due to the materials within the coffee bean such as nitrogen.
Use (or purchase) a portable air purifier with a carbon filter to remove gases, VOCs, smoke and other impurities from your RV.
If you find that you are unable to get the smell out after 24 hours, you may want to take your RV or camper to get professionally cleaned. The lingering smell can leave you with headaches, sore throats and other unpleasant side effects.
Will I Need to Replace My RV Refrigerator?
If your RV refrigerator is leaking ammonia it means you will need to replace the entire cooling unit in the fridge. If your unit is still under manufacturer warranty, your best option will be to have the manufacturer or a certified parts repairmen replace that part free of charge.
However, if your refrigerator is no longer under warranty, there's a very (very) good chance that the cost of the new cooling unit itself + the labor to replace it will cost you more than the price of a replacement RV refrigerator.
Yes, there are DIY ways to fix the issue yourself, but when you are dealing with toxic gas like ammonia you are better off leaving these repairs to a professional.
The truth is that in many circumstances, you will be better off getting a whole new RV refrigerator rather than going through the hassle and expense of replacing a part on the old one. Too many people get stubborn and insist on fixing a broken fridge only to find out that they could have used their money to get a brand new unit.
RV Refrigerator Replacements
There are a number of quality RV refrigerators on the market. We are not here today to give a rundown of the best choices, but if you are looking for a new refrigerator this is a good place to start:
Bestseller No. 1
Norcold N10DCSSR Polar-Series 10 cu.ft. DC Compressor RV...
Reversible taller stainless steel doors with curved edges provide a built-in look
Travel latch keeps the doors closed during transit
RV-standard mounting holes for easy installation without brackets
LCD control panel with eye-level display and touch control
Size: 10 cubic feet
Bestseller No. 2
Dometic CRX50-47 l Fridge Storage with Optional 4.4 l of...
Patented removable freezer compartment.
Offering a 3-in-1 solution: fridge, freezer or both at the same time!
Temperature control and compressor speed control enable highly efficient energy consumption.
Bevelled edge on the backside for optimal utilization of space on board.
Dual function locks can also act as vents for your fridge.
Bestseller No. 3
Conclusion
Ammonia leaks are just another part of the RV lifestyle. Annoying – yes, but so long as the situation is addressed rapidly and safely it is not the end of the world.
The biggest thing to remember is that if your RV refrigerator smells like ammonia you need to take action. It's not something where you can wait 3 or 4 days to finish your camping trip before dealing with the issue. Ammonia is a toxic gas and can be harmful in the confined space of an RV or camper.
Well, that's all for today. We hope you learned something about RV refrigerator ammonia leaks. If you are experiencing this sort of leak – we're sorry, we know it sucks. Hopefully you can use this guidance to make your life just a little bit easier.
Until next time, easy travels.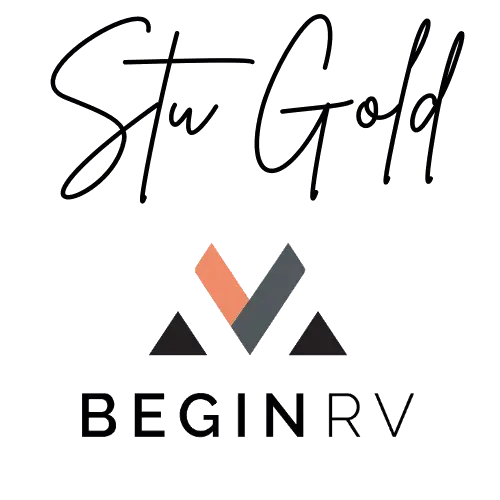 ---
If you want to learn more about RV safety, check out our RV safety page. It's full of information on how to keep you and your family safe during your next RV adventure. 
Last update on 2021-08-22 / Affiliate links / Images from Amazon Product Advertising API