Did you know that 70% RV owners are on the road less than 60 days a year! [1]https://www.rvtravel.com/how-many-days-a-year-is-your-rv-actually-on-the-road/. Are you one of those owners who keeps their RV in your driveway (or, worse, in storage) for 10+ months?  
If so, you are missing out on thousands of dollars in easy passive income by not renting out your RV.
With millennials and families leading the surge, we are entering the golden age of RV rentals. The great news for RV owners like you? You can make between $10,000-$30,000 a year renting your RV out privately [2]https://camperreport.com/how-much-money-can-you-make-renting-your-rv-a-realistic-guide/. That's thousands of dollars in passive income in your pocket with very little effort!
Today, we compare RVezy vs RVshare – two of the leading names in the peer-to-peer RV rental industry. Our goal? To help you decide which RV rental platform is the best option for you to list your RV.  
If you just can't wait to find out, we enthusiastically recommend RVezy as the top choice to rent your RV. The owner-friendly rental platform offers: 
Easy-to-use website with ability to showcase your RV with beautiful pictures;
Lower commission fees compared to RVshare; 
Included $1million (USA), $2million (Canada) third party liability insurance coverage with highly respected insurance agencies; and most importantly,
Market-leading customer service 
In order to support this site, BeginRV may earn a small commission for any listing you make.
Earn Passive Income By Listing Your RV Today!
Now, let's get to the tale-of-the-tape of RVezy vs. RVshare. 
Listing Your RV for Rent: RVezy vs. RVshare
The best thing about RVezy and RVshare is that you can list your RV for rent starting TODAY! There's no long pre-approval process that will take days or weeks. 
Listing your RV is totally free on both platforms. A commission will be deducted from your rental income only when you rent out your RV (more in the next section).
Both RVezy and RVShare have intuitive and easy-to-use platforms to list your RV.  When starting out to list your RV, both sites will require you to sign up with an email address and username. 
You will then be prompted to answer a series of questions about your RV to build out your rental profile. Those questions will include: 
RV Type
RV Make/Model/Year
VIN #
RV Length and Weight
Sleeping Capacity
Slideouts
Description
Once you answer the preliminary questions, you will be prompted to create a profile and upload pictures of your RV to the site for renters to browse. Here are some helpful tips to on how to take great RV photos for your profile to attract renters. 
Both platforms allow owners the ability to allow for instant booking. The feature on both platforms is called "Instant Book". 
The Instant Book features allow renters to book and pay for their RV rental immediately, rather than sending a booking request and waiting for owner approval. Instant Books makes bookings both faster and easier by removing a potentially lengthy back-and-forth process communication process. 
WINNER: TIE. Both RVezy and RVshare offer a visually appealing and easy-to-use platform to list your RV. While there are differences in the look and feel of the sites (we prefer RVezy's user platform), they are both great options to list your RV for rent. 
Commission Fee: RVezy vs. RVshare
One (if not the most) important factor in choosing a platform to list your RV is how much cash you can make from your rental. While RVezy and RVshare do not charge you to list your RV, they charge a % commission when you enter into a rental agreement. 
An important thing to note is commission is calculated not just on your daily rental price, but on any charge you apply to the renter for your trip. For example, if you deliver your RV and charge $200 to do so – the rental platforms will apply their commission to this amount. 
Here is a comparison of the Owner fees you can expect to pay for RVezy vs. RVShare:
RVezy Commission 
RVezy charges a transparent 20% commission to owners that is applied to the total amount an owner charges the renter for their trip. The 20% service fee includes the rental rate plus any cleaning fees, delivery charges, optional add-ons, incidental charges upon return (ie. additional mileage, generator usage, closeout) and taxes. Damage charges are not charged a service fee. 
For example: If you list your RV for CA$200 a night and rent it for 5 nights you would get: CA$1,000
Now, if you charge your renter:
CA$150 cleaning fee
CA$200 delivery charge
CA$50 extra mileage
You would end up with total charges of CA$1,400. If you deduct the 20% commission from that number (CA$280) you will still take home a generous CA$1,120 for your rental.
RVshare Commission 
RVshare is not as transparent upfront on the commission they take from the owner's rental. Your commission rate is calculated on the amount of revenue that is booked on RVshare's platform. Anecdotally[3]https://sidehusl.com/rvshare/#:~:text=RVshare%20charges%20owners%2025%25%20of,ve%20done%20the%20work%20yourself., the RVshare commission is around 25% of the booking price. 
For how much commission they take on your booking, the RVshare website states: 
The rental price and fees that are charged at time of booking (not including tax) are charged commission according to the commission rate on your listing. You can find your commission rate by logging in to your RVshare Dashboard, clicking on your name in the top right navigation, and selecting Account Information. Your commission rate is based on the amount of revenue that is booked on RVshare's platform. 
One advantage of RVshare is that they only take a 10% commission on "Post-Trip" fees – which are overages and fees that are reported after the RV is returned. 
WINNER: RVezy. The commission fee is not only less than RVShare, but is more transparent and easier-to-understand. 
Owner's Insurance Coverage
Both RVezy and RVshare offer owners in the United States FREE $1,000,000 third party liability insurance to protect your RV when renting out. For RV renters in Canada, RVezy offers $2,000,000 in Third Party Liability Coverage.   
Here is a more detail about the insurance coverage provided by each platform: 
RVezy Owner's Insurance Coverage
When your RV gets rented through RVezy platform, Owner's insurance coverage will kick in on the trip start date protecting your RV for the duration of the rental. Some key features of the insurance policy are: 
$1million Third Party Liability Coverage (United States) / $2million (Canada)
Collision & Comprehensive Coverage
All Physical Damages
Fire, Theft & Vandalism
In the United States, insurance is provided by London-based AON. In Canada, the insurance is provided by Intact Insurance – one of Canada's largest home, auto and business insurance company. Both insurance companies have a solid market reputation with millions of respective clients. 
For an RV to be covered by RVezy's insurance, the following conditions (as well as others)  need to be met:
Motorhomes should not be older than 20 years when listed on the website;
Motorhomes must be valued at less than USD/CAD 150,000;
Trailers should not be older than 25 years when listed on the website;
Trailers must be valued less than USD/CAD 100,000;
RVs should not be traveling in the prohibited travel areas;
Special approval needed for vintage models;
Another great perk of RVezy's insurance plan? RVezy will cover the full deductible to owners in the event of a collision or accident.  
Don't let your RV Sit.
Start Making Money Today.
RVshare's Owner's Insurance Coverage
Like RVezy, the RVshare owner's rental insurance is a free service provided to owner's by listing and booking through RVshare. Coverage during the rental period includes: 
Up to $1,000,000 in Third Party Liability Coverage
Up to $200,000 in comprehensive and collision coverage based on the value of the RV
Free 24/7 roadside assistance and free towing and tire service
RVshare Rental Insurance covers RVs that are 15 years old or newer with a stated value of $200,000 or less. For motorhomes older than 15 years, only liability coverage can be added to the owner's RV. 
Although it is not advertised, RVShare's insurance is underwritten through National General Insurance Group of Companies, which is A+ rated by the Better Business Bureau (BBB). This said, RVshare has a considerable amount of customer complaints regarding the handling of insurance claims with the BBB that raise our antenna (although many are on the renters, not owners, side) 
Winner: RVezy. Both platforms offer free-to-owner $1million liability insurance ($2million for RVezy Canadian customers) and comprehensive damage coverage. When it comes to insurance, the devil is truly in the details, and the number of negative customer reviews mentioning RVshare's insurance process gives us pause. 
Visibility 
In the battle of RVezy vs. RVshare, the biggest advantage RVshare has is visibility. RVshare was founded in 2013 and has since become the leading name in peer-to-peer RV rentals, boasting over 100,000 rentals on its platform.
In 2020, RVshare raised a whopping $100 million dollars to expand its booming platform – a large portion which will go to expanding its reach on Google, Facebook and other advertising platforms.
The visibility of RVshare leads to eyeballs on the website – as they see over 3 million visitors a year according to Similar Web. 
RVezy has been around since 2016 and has grown into the premier company in the Canadian peer-to-peer rental market. It wasn't until more recently that RVezy has ventured (rather successfully) into the United States where they are rapidly carving out a market share. 
As the dominant peer-to-peer rental agency in Canada and a growing fanbase of loyal RV owners, RVezy will continue to increase its market over the next few years as surge in RVing and camping continues. 
Winner: RVshare. While RVezy is coming up fast, RVshare has established itself as the early market leader in this rapidly evolving industry. 
Customer Service
Customer service needs to be a top priority when renting your RV as an owner. You are trusting your RV, a substantial investment, with the policies and procedures of an organization that has mostly an online presence.

When everything is going right, there should be no problems. However, when things go wrong – an accident, a roadside breakdown or damage to your vehicle – you want your RV rental platform to be responsive to your needs.
Here is our comparison of RVezy vs. RVshare customer service: 
RVshare Customer Service
Through innovation and incredible vision, RVshare has established itself as the leader in the RV peer-to-peer rental market. Starting from humble beginnings from a husband-and-wife team RVshare has risen to become a global leader in private RV rental market. 
While RVshare started out with some difficulties in the customer service department, over the years they seem to have improved in that department. RVshare currently holds an A+ rating from the Better Business Bureau and a respectable 4.4 score on TrustPilot. 
Despite their advances, there still seems to be customer service issues as evidenced by a troubling 1.84/5 customer review rating on the Better Business Bureau (the BBB does not take in customers reviews as part of their rating process). For comparison, other peer-to-peer RV rental company Outdoorsy has a 4.61 customer review rating. 
Most of the complaints about RVshare center around their insurance claims process and under-responsive customer support. You can chalk up the negative complaints to the huge market share of RVshare, however, the complaints have enough commonality that they should not go unheeded by owners. 
RVezy Customer Service
RVezy is an owner-centered platform built on customer service. Where RVezy cannot (yet) compete with RVshare in visibility and reach, where they are establishing a name for themselves is their outstanding customer service. 
Maybe it's just their Canadian roots, but RVezy has a responsive and friendly customer service which is refreshing in the industry. It's really easy to get hold of somebody over the phone and representatives seem happy and eager to answer any questions you may have. 
The drawback about RVezy is that it has not been around long enough to get a clear consensus on its customer service. It does not yet have a Better Business profile, and while it scores very high on review sites such as Verified Reviews (9.4 out of 10 stars) – we could still use more time to get a fuller picture of the customer service. 
Winner: RVezy. The RVezy platform is owner-friendly and its rapid market growth is largely due to its winning customer service team. 
RVezy vs. RVshare: Our Verdict
With a substantial head start, there is no doubt that RVshare is still the leader in the peer-to-peer RV rental marketplace. Due to their market position, other competitors are needing to up their game to compete … and RVezy is doing just that.
That is why our top choice for renting your RV is RVezy. Why do we like RVezy? 
Lower commission compared to RVshare; 
Owner insurance from highly respected agencies; and 
Customer service is core value 
As you can tell we are big fans of RVezy. We think their combination of pricing and customer service make them an unbeatable choice to rent your RV. Now, it's just up to you.
Easy Travels,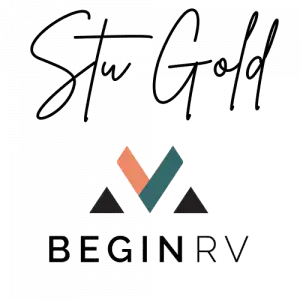 If you like this article, check out our article on why the Class B Campervan is the best rental for beginners!