Featuring 1,200 feet of sandy beach on the shores of Grand Traverse Bay, Barnes Park Campground is a family-friendly gem of the Michigan camping scene. Offering spacious, RV-friendly campsites, hiking trails and breathtaking views of Lake Michigan sunsets, Barnes Park is a true hidden oasis. 
Located in the small northern town of Eastport, MI Barnes Park Campground is located between Grand Traverse Bay and Torch Lake. At 19 miles long Torch Lake is the longest inland lake in Michigan and is a popular spot for water sports such as swimming, fishing and stand-up paddleboarding.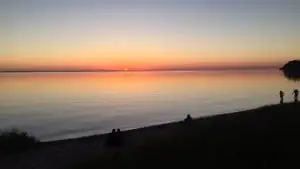 If camping on Lake Michigan is on your bucket list, you've come to the right place. In this guide we'll walk you through everything on how to reserve your Barnes Park Campground site to the plentiful activities available to you and your family.  
Barnes Park Campground: Camping On Lake Michigan
Barnes Park is renowned for its spacious campsites that can fit all sizes and shapes of RV from large Class A Diesel Pushers to your small Campervan. Both electric and rustic sites are offered at Barnes Park with each site coming with a fire pit and a picnic table. 
BARNES PARK CAMPGROUND OVERVIEW
Spacious Campsites

Both electric and "rustic" sites offered

ADA accessible baths and showers

Only a short walk to the shores of Lake Michigan
Most of the Barnes Park campsites are in wooded areas, which is excellent to keep your tent or trailer shaded during the hot summer months. Campers can enjoy two clean, ADA-accessible bathhouses with showers.  The showers are coin operated and cost fifty cents for five minutes of hot water.
Barnes Park offers two spacious pavilions with electrical outlets, which may be reserved for $50 a day. If you are looking to have a cookout, the park has 4 BBQ grills and 10 picnic tables. 
Reserve A Barnes Park Campground Site 
The Barnes Park Camping season typically runs from late-June to mid-October. Reservations for Barnes Park Campground can easily be made online through CampSpot.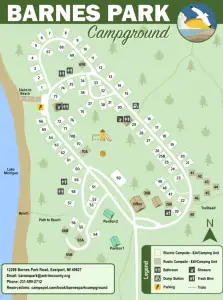 Barnes Park camping grounds offers 80 spacious campsites which you can get a better look at in Barnes Park Campground Map.
The sites are split between full-electric and "rustic", with over 80% of the park camping sites being electric. While all campsites are just a short walk to the stairs down to Lake Michigan beach, sites 1-7 and 61-66 tend are the closest walk. 
While the park used to have sites set aside for walk-up campers this is not the case anymore. It's important that you reserve your camping spot ahead of time in the reservation system. 
Barnes Park camping fees are very reasonable for overnight camping. However it is important to note that the Park charges per each unit on site. This means that if you reserve a campsite for an RV but also set up a tent, you will be charged for each unit separately. 
Below is the latest Barnes Park camping fee schedule: 
| | |
| --- | --- |
| Electric Site (per night) | $34 |
| Rustic Site (per night) | $30 |
| Pavilion Reservation (daily) | $50 |
| Firewood | $5 |
| Ice | $3 |
| Dump Station Usage (non-campers) | $15 |
Refunds may be issued only if the campground is notified more than fourteen days before the start date of the reservation.  A $10.00 lock fee (if applicable) & the 1st night camping fee will be deducted from your refund. 
Barnes Park Camping Recreation
With the picture perfect views of Lake Michigan, campers can take the short walk over to the Lake and enjoy all the sandy beach has to offer. Whether you are into kayaking, paddle-boarding or just soaking in the sun, visitors simply love the Lake Michigan camping experience. 
For those campers who are more active, Barnes Park offers hiking, biking and walking trails. There are a number of chipped trails and one surfaced trails for those who would like to get in their exercise while out in nature.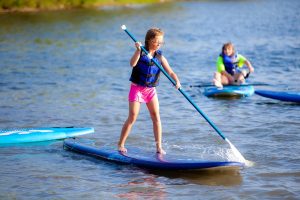 If you bring the kids (and you should!) Barnes Park also has a kids play area with swings, slides, a merry-go-round and 2 basketball courts. 
Last but not least, the shores of Grand Traverse Bay are known to offer some of the best sunsets in Michigan. The way the pinks, oranges and purples dance over the lake is a sight to behold (and awfully romantic if you are there with your partner!) 
Nearby Activities: Torch Lake Beach 
Less than a 5-minute drive from Barnes Park Campground, Torch Lake is home to famous Michiganders such as Eminem, Kid Rock and Michael Moore [1]Wikipedia. Known for its unusually clear turquoise waters, Torch Lake is a spot of exceptionally natural beauty and activities such as swimming kayaking, canoeing, fishing and diving. 
Torch Lake was actually once part of Lake Michigan but a sandbar across the northwest part of the lake separated into its own stand-alone lake. [2]Forbes Torch Lake is the second largest in lake in the state of Michigan and because of its extraordinary features is a known vacation spot for Michigan's rich and famous.   
While you won't see many large watercraft near the soft, white sands of Torch Lake beach, you will see plenty of active campers swimming, snorkling, sailing and paddle boarding in the lake's crystal blue waters. Equipment rentals are plentiful and you can contact one of the local Torch Lake outfitters who can set you up for a fun day out on the lake. 
Torch Lake Fishing
At a depth of about 300 feet, Torch Lake has the greatest depth and water volume of any inland lake in the state. Torch Lake fishing is some of the best fishing in the state of Michigan where anglers can hook Yellow Perch, Rock Bass, Muskellunge, Smallmouth Bass and Lake Trout. 
Fishing pressure on Torch Lake generally is light to moderate because of the unproductive nature of the Lake – meaning while there might be less fish, there is less competition to deal with.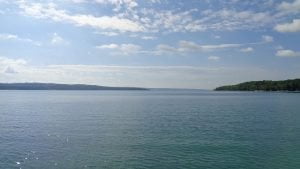 If you are interested in Torch Lake fishing, you can take our your own boat or go with a guided fishing tour. There are options for 20+ fishing charters on Torch Lake which can take you out for a ½ day or a full day fishing experience. Half day guided Torch Lake fishing trips will generally run you between $250-350 while full day trips can run between $500-$700 (plus tips). 
Most day trip charters will help prepare and clean any fish you catch – putting the cleaned fish in a ziplock bag for you to take back to your campsite. 
Torch Lake Camping
If you are searching for Torch Lake camping, Torch Grove campground is the closest RV camping to Torch Lake. Only one mile from the sandbar part of the lake, Torch Lake Beach is accessible via a public access area directly across the street. 
The Torch Lake campground is one of the best and most modern campgrounds in Michigan offering 54 full-hookup RV sites as well as full Wifi and cable TV capabilities. Recently, the Torch Lake Campground has converted to RV-only – so those wanting to camp by tent would have to do so at Barnes Park or other surrounding campgrounds. 
While Torch Grove campground is not currently accepting reservations for the 2021 camping season, when in season you can make a reservation by calling (231) 322-2891 or sending an email to: [email protected]. 
Best Place to Eat In Eastport, Michigan: 
Torch Lake Cafe
Smack between Barnes Park campgrounds and Torch Lake campground is the Torch Lake Cafe. A favorite Easport, MI dining spot for both locals and campers alike, diners rave about Torch Lake Cafe's elevated American fare and warm, welcoming atmosphere.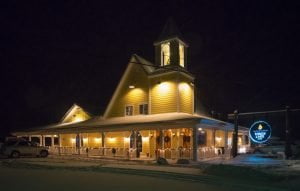 Much more than a small-town eatery, Torch Lake Cafe serves local fish caught from the surrounding lakes, homemade desserts such as peanut butter pie and live musical entertainment most days of the week. 
Perhaps the thing that diners love most about Torch Lake Cafe is the customer service. Diners consistently remark about the cafe's "impeccable service" with others noting that the wait staff goes "above and beyond" to make diners feel welcome. 
What People Say About Barnes Park, Michigan Camping
Wherever you are looking to go on your next Michigan camping trip, it's a good idea to spend just a few minutes to read the reviews that previous campers have left. While a campground might look fabulous from the official website, the actual situation onsite might be a different story altogether. 
Some of the things that campers (particularly beginner campers) might not think about when choosing a camping location are: 
Cleanliness of facilities (including campsite, toilets, bathrooms) 

ADA accessibility 

Rules and Rules Enforcement

"Hidden" Costs (for rentals, firewood, extra camping units, etc.)
To give you a better idea of what campers have to say about Barnes Park Campground, here are some of the more useful reviews we found from around the web: 
"Love this place! $30 a night for electric campsite just steps from the beautiful sandy beach. Very clean bathrooms & shower houses. Very few rules unlike a lot of parks & campground. No glass, no dogs on beach & quiet time is 11pm-8am. Everyone is very nice & friendly." (Yelp Review – Aug, 2018) 
"One of the best campgrounds I've ever been to! If your looking for seclusion, rent lots 43, 44, & 45. They're close to the entrance of the park but offer amazing privacy. They rent out lots on a 1st come 1st serve basis, but do have 10 spaces you can reserve. Would be nice if they offered more spots for reservations. Have stairs that lead directly to the lake. Make sure you check out sunset & sunrises when your hear. Absolutely stunning views." (Google Review – Feb, 2020)
"Love the campground we stayed a week and during the week it was pretty quiet. Nobody walks the park at night to see what is going on 2 campsites down from us had like 30+ people on the site and were loud most of the night there kids were howling. They need to have a quiet time or something not a pleasant stay on the weekends. Beach was nice we watched the sunset all week." (TripAdvisor Review, Aug, 2020)
Excellent campgrounds, dose not really get any better then this campgrounds, nice spacious sites that are not crammed in on top of each other, two shower houses, one at each end, pavilions, playground for the kids, stairs to the beach. Parking for beach visitors. They have a few sites that can be reserved but most are first come first serve. (Google Review – Feb, 2020)
"Campground on Lake Michigan with several sites. Bathroom, showers and trash cans. We found several great rocks at the beach. Beautiful sunsets off the water at night. Playground for the kids. No dogs at the beach. Trails for hiking. Definitely would go again." (Yelp Review – Oct, 2020)
"Love this spot! Came here a ton as a kid and I'm back 25+ years later. Still an awesome campground" (Google Review – Nov, 2020)
Final Word on Barnes Park Campground
Barnes Park camping offers something for just about every style of camper. From sandy, white beaches to stunning sunsets Barnes Park is a family-friendly gem that people come back to visit year-after-year. 
During this uncertain time, always check to see whether the campground is open and currently taking reservations. Circumstances change month-to-month, and you want to consistently check the Michigan State park reservations system to see if and when sites become available. 
We are so grateful for our loyal community of readers. If you've had the opportunity to camp at either Barnes Park or Torch Lake – we'd love to hear your thoughts and camping stories. 
Until next time, stay strong, stay safe – and as always …
     Easy Travels,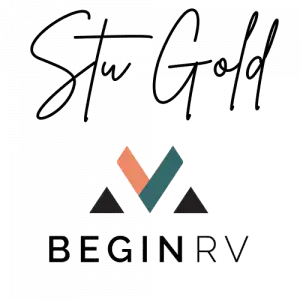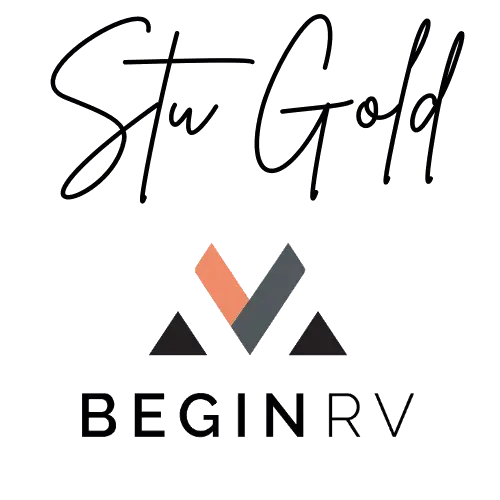 Like this guide on Barnes Park Campground? Check out our guide to Strawberry Reservoir Campground – one of Utah's hidden gems!