*In order to support our site, BeginRV may earn a small commission if you purchase items from links on this page. 
A Lost Year for RV Shows
The COVID-19 pandemic hit the RV community hard. Not only have we lost cherished members of our tight-knit community to this terrible disease, we've lost a full season out on the road. We've missed out on family adventures, the sound of kid's laughter and the joy of catching up with lifelong friends.
Despite the hardships faced this year, we are a resilient bunch. Signs point to a rapid recovery in the industry with first-time RVers leading the charge.  RV shows and van shows, a growing part of the fabric of the lifestyle, are scheduled to return in mid to late 2021 bringing with them excitement and much needed dollars back to the industry.
With more and more folks working virtually from home since COVID, many of us will now have the freedom to hop in the RV and attend a show.  We've assembled this information-packed guide with recommendations on the best RV shows in each region of the United States.
If you prefer to skip straight to our recommendations for the best RV shows, you can start right here.  
Why Attend an RV Show?
With exciting activities and fascinating seminars for both beginners and experts alike, it's no surprise that RV shows are exploding in popularity across the US. Whether or not you are in the market for a motorhome, there are plenty of reasons why you should consider attending one of the best RV shows in 2021:
Introduction to the RV Lifestyle
Shows are a fantastic way to familiarize yourself with the RV lifestyle. Spending a day at a show will help you to learn the technical jargon and allow you to browse the latest products and gadgets in a pressure-free environment. Best of all, you will find the friendly vendors will go out of their way to help answer any questions you may have.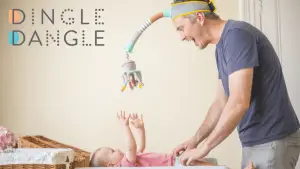 Searching for the ultimate baby toy to keep your kids (or grandkids) occupied on the road? 
The award-winning Dingle Dangle toy is has been named one of the best baby products of 2022. 
Get one for yourself, or give one as a gift to someone you love! 
Comparison Shopping
With hundreds of motorhomes, trailers, 5th wheels and hybrids under one roof, events are the best place to comparison shop without feeling the pressure to buy. If you decide to buy, dealers are incentivized to make sales – especially on the last day of the show. For savvy buyers, this can make for some unbelievable deals.
Information-Packed Seminars 
RV shows offer a host of free and interesting seminars for all experience level RVers. In fact, many seminars are targeted directly to the beginner. Whether it's sustainable living, the latest in RV rentals or the strangest tourist attractions in each state, seminars are a fun and interactive way to learn about life on the road. 
*Pro Tip*: Before you go, check the website for a list of seminars you want to attend and plan your day around those talks. 
Because It's a Fun (and Affordable) Day Out With the Family
The best reason to attend a RV event is that it's a fun and affordable way to spend a day out. From treasure hunts to food trucks to live music, shows have something for all ages. Admission is cheap and often FREE for children – much more reasonable than attending a football game that can cost your family a mortgage payment!  
Before You Attend an RV Show
Before you pick your 2021 RV shows to attend, here are a few pointers on how to plan your experience: 
Check Details Online the Night Before the Event
It's important to check details online the night before the event as details may change up to the last minute. Here is what to look for: 
Tickets

: What is the cost per admission? Are there any RV show discounts available for your event? Ticket prices will typically be cheaper if you pre-order online. In the current environment, many venues are not selling tickets at the gate so you need to check event details closely. 
*Pro Tip*: Check the online refund policy if the show were to be cancelled. 
Pets:

Does the venue allow your furry friend? You don't want to spend money and time on an event, only to get turned away at the gate.  

Kids Activities:

Check online to see if activities will be offered for children. Mascots? Face-painting? Bouncy-houses? This will help make it more enjoyable (and less stressful!) if you plan on taking the little ones.

Health and Safety

: In the post-pandemic era, it's important to check safety measures. Limits on attendees? Social distancing? As RV shows can get crowded, this is especially important for those with compromised immune systems who are more susceptible to illness. 
Arrive Early
I always recommend arriving early to the show.  What are the advantages of arriving early you ask? 
Closer parking to entrance

Shorter lines at the gate

Time and space to talk to vendors and representatives in a less crowded and noisy environment

During the summer shows, avoid the hottest part of the day 
Strategize
It's critical to decide your intent before heading out. If you are simply planning on a fun day out, then it's no sweat. However, if you are heading to a show with the intention of purchasing you need to come prepared with the research necessary to make an informed decision. If you are a beginner, here is a comprehensive beginner's guide to purchasing an RV. 
*Pro Tip*: If you plan on buying, it's a good idea to bring a notepad, Ipad or tablet with you to the show to take notes. You will want to record prices, features and other details as you walk about. Not only will you be prepared, vendors will know you are a smart buyer.
The Best RV Shows By Region (2021) 
There's plenty of great regional RV shows, but you'd be doing yourself a disservice if you only Googled "RV Shows Near Me"  as your only method of research. To help you choose the best RV show in 2021, we've assembled this well-researched guide of the best events in each region.
Beat the summer RV rental shortage and rent with RVezy! Campervans, Class Cs, Travel Trailers – you name it, they have it. Choose from hundreds of privately-owned RVs to have an affordable and unforgettable vacation this summer. 
Factors such as size, history, reputation, food quality, number of vendors and availability of family-friendly activities were all considered when developing our recommendations. To ensure geographic diversity, we also chose not to list two events in the same state. 
IMPORTANT NOTE ON COVID-RELATED CHANGES: Due to the ongoing COVID situation, please check directly with the show websites to see if dates have been affected. While we try to stay up-to-date, the rapidly evolving situation requires that you first check with the website to ensure dates and times remain the same.
Now, for the recommendations: 
Best RV Shows | West Coast (2021)
Location: 700 S. Central Blvd, Quartzsite, AZ, 85346
2021 Dates: January 16-24, 2021
2021 Cost: FREE for everyone
Pets: The show allows leashed dogs. However, due to the large crowds you may want to leave small pups at home. 
Health & Safety Measures: Facial coverings will be mandatory for all attendees and exhibitors. There will be crowd control measures, widened isles and clear safety barrier between exhibitors to ensure adequate separation. Numerous hand cleansing stations will be positioned throughout the grounds.
Overview: Not simply an RV show, but a flea market, swap meet and people-watching bonanza wrapped into one. The Quartzsite Sports Vacation and RV Show is something every enthusiast must experience once in his or her lifetime. Each year as many as 150,000 RVers converge on this sleepy Arizona town to check out the 400+ exhibitors selling everything from state-of-the-art motorhomes to local honey. Billed as "The Largest Gathering Of RVers in the World" this is the closest thing you will get to Mardi Gras (minus the beads) . 
*Pro Tip*: The owner and show organizers encourage attendees to avoid opening weekend to reduce long waits to enter THE BIG TENT. 
Dates & Location: 
Hood River Fairgrounds (Hood River, OR): June 19-20
Cache County Fairgrounds (Logan, Utah): July 31 – August 18 
Dillon, CO:  August 21-22
Deschutes Fair And Expo Center (Redmond, OR): September 4-5  
Homewood Ski Resort (Lake Tahoe, CA): September 18-19 
Big Bear Lake, CA: October 16-17
2021 Cost: FREE to the public
Pets: Pets permitted on leash
Overview:  Look to learn more about van living? The Adventure Van Expo is a series of ridiculously cool van shows that take place in some of the most majestic settings across the West Coast. Featuring van builders, van rental companies, retailers and innovators in the van-living space, the Adventure Van Expo is an awesome place to see the latest in the van world. 
The best part is that the events are totally FREE to the public and offer a weekend filled product demonstrations, workshops and a great selection of local food, beer and wine. If you purchase a seller's pass from the event website, you have the opportunity to showcase and sell your van at the show.
*Pro Tip*: If you'd like to spend the weekend, many of the sites have the opportunity to purchase a camping pass to allow you to set up park overnight and enjoy the weekend stress-free.
Location: Century Link Field Event Center 
2021 Dates: February 11-14, 2021 
2021 Cost: Adult (18 and up): $13.00 | Children (17 under): FREE | Seniors (62+): $11.00
Seattle RV Show Discount: Free parking pass at Mariner's Field parking garage if you buy ticket online
Pets: No pets permitted at the facility. Bona fide service animals permitted.  
Overview: With over 20 Seattle-area dealers participating, the Seattle RV Show is one of the largest and most family friendly events in the Pacific Northwest. Free childcare in the play area for children 10 and under on the weekend makes this show a top choice for a fun day out with the family. Offering a wide-variety of free seminars and entertainment, the Seattle RV Show is a can't-miss event on the West Coast.   
Location: Colorado Convention Center – 700 14th St, Denver, CO
2021 Dates: January 7-9, 2021
2021 Cost: Adults (13+) – $12 | Children (Under 12): FREE | Good Sam Members: $10 | Parking: $12 
Pets: Only bona fide service dogs allowed in the Colorado Convention Center. 
Overview: One of the biggest and best shows in the glorious Rocky Mountains with over 300 types of RVs, the Colorado RV Adventure & Travel Show is a great weekend for the RV enthusiast. Featuring exciting seminars geared to local residents (past seminars included "RV'ing in Cold Weather" and "Renewable Energy Systems for RV's") the Colorado RV Show is an opportunity to learn while browsing the latest and greatest, RVs, camping gear and accessories. The only downside is that past shows have not featured as many Class A Diesels as some would like – but this is only a small blip on an otherwise amazing show. 
Colorado RV Adventure & Travel Show Discount:  Friday, January 8th is Date Night at the show.  You can score 2 adult tickets for $12.00 total (a 50%) discount.  Date Night tickets can only be purchased at the show. 
Location: Washington State Fair Events Center – 110 9th Ave SW, Puyallup, WA 98371
2021 Dates: April 29 – May 2, 2021
2021 Cost: Adults (18 up) – $10 | Children (17 and under): FREE | Seniors: $9 | Military: $9
Pullyap RV Show Discount: You can get $1 off tickets by purchasing in advance online. You can return for FREE for a second day if you show proof of purchase for first day. 
Pets: Animals are not allowed at the Washington State Fair Events Center except service animals.
Overview: One of the more interactive RV shows around the country, the Pullyap RV show is a fun family day out in the Northwest. Featuring inclusive exhibitions like the "Used RV Corral" – where visitors can peruse a great selection of used RVs and the "RV Test Tow" – which allows visitors the chance to get behind the wheel of brand news RVs, Pullyap is one of the most approachable shows in 2021. When you purchase an RV at the show, the dealer will provide you with a coupon for two-nights free camping at your choice of several private KM Resorts campgrounds in Washington State. 
*Pro Tip*:  Complimentary pony and horse rides are available to children of all ages from 12PM – 4PM Saturday and Sunday of the show. Helmets and handler provided.  
Best 2021 RV Shows | South & Southwest
Location: Elysium Center – 111 Howard Gap Rd, Fletcher, NC 28732 
2021 Dates: September 16-19, 2021
2021 Cost: $15 for daily pass; $50 per person for weekend camping pass
Pets: Mild-mannered dogs welcomed on a leash
Overview: Entering its 7th year, the Asheville Vanlife Rally is a community-driven event for van lifers & adventure seekers to connect, share stories, exchange ideas and inspire each other. The rally is an opportunity to bring your vehicle for 3 nights and 4 days of vanlife immersion on 65 acres of beautiful land located 20 minutes from downtown Asheville. 
The rally is super family-friendly and attendees of previous shows point out the "incredibly friendly" and "welcoming" atmosphere. You will be able to ask questions, shop, and geek out on the latest kind of van builds with many of the leading experts in the community. 
*Pro Tip*: It's important to note that vehicles are primarily limited to vans, trucks, cars, overlanding vehicles, skoolies, and adventure mobiles. RVs and larger class A motorhomes and vehicles with generators are not allowed. 
Location: Florida State Fairgrounds – 4800 US Highway 301 North, Tampa, FL  33610
2021 Dates: January 13-17, 2021
2021 Cost: $12 per adult; Children 16 and Under FREE
Florida RV Supershow Discount: $2 off discount for First Responders and Military (active and retired) with ID
Pets: Mild-mannered dogs welcomed on a leash
Overview: Known to have some of the best RV dealerships in the country, the Florida RV Supershow is a great way to kick off the new year. Boasting an incredible 1,400 RV's on display along with a packed lineup of seminars and activities for children, this show has something for the entire family. The biggest perk? The average temperature in Tampa for January is a balmy 71 degrees – a great way to get your fix while fighting the winter blues! 
*Pro Tip*: Despite the enormous inventory, attendees from the past events note the lack of pop-ups at the show.  
Location: Austin Convention Center – 500 East Cesar Chavez
2021 Dates: February 11-14, 2021
2021 Cost: Adults – $10 | Children (7-12): $6 | Seniors (60+): $6 | Children (Under 6):  FREE
Austin RV Expo Discount: $2 off Adult tickets and $1 off Children and Senior Tickets – check website for details
Pets: No pets allowed. Service dogs permitted. 
Overview: While not as big as the RV Southwest Supershow in Dallas, the Austin RV Expo is a fun and family friendly indoor show located in one of the best and most colorful cities in the Southwest. The  smaller size allows for attendees to get more personal contact with vendors, making this a great option for beginners. 
*Pro Tip*: Previous attendees have noted the difficultly parking at the convention center. This year the show will be offering on-site valet parking for those willing to spend a few bucks to ease the stress. 
Location: Florida Horse Park – 11008 County Road 475, Ocala, FL  34480 
2021 Dates: March 4-7, 2021 
2021 Cost: Adults (16 and up): $5 | Children (ages 16 and under): FREE  
Ocala RV Show Discounts: Military/Veterans & First Responders: $2 off all days of show
Pets: Pets welcome! Must be kept on leash or carrier.   
Overview:  With hundreds of RVs on display and huge tents with a wide variety of suppliers, the Ocala RV show is one of the best RV shows in the South. Drawing close to 10,000 visitors each year, some of the best RV dealerships in Florida come to this event including well known names such as LazyDays RV, Arrow RV and Opitmum RV. While not as large as the Florida RV Supershow, the Ocala RV show is a chance to explore new RV models without the crazy crowds. 
*Pro Tip*: If you are a horse lover or have kids who love horses, take a guided tour of the Gypsy Gold Horse Farm – just a short drive from the Ocala RV show.  The first farm in the US to breed the majestic Gypsy Vanner horses, spend the day getting a tour of the Gypsy Gold Horse Farm stables, taking pictures and learning more about the history of Florida Horse country. 
Location: Atlanta Exposition Center South – 3850 Jonesboro Rd, Atlanta, GA 30354
2021 Dates: January 28-30, 2022  
2021 Cost: Adults (17 and up): $12 | Children (ages 8-16): $5  | Children (Under 8): FREE | 55 & Up: $11 | Military/Veterans & First Responders: $11      
Atlanta Camping and RV Show Discounts: $2 off Senior tickets – register for your coupons HERE 
Pets: No Pets Allowed. Service dogs permitted. 
Overview: Going into its 46th year, the Atlanta RV & Camping Show stakes its claim as the largest indoor RV show in Georgia. Just 15 minutes south of downtown Atlanta, the show features nine of Atlanta's largest dealers on site and showcases over 90 RV and camping vendors. Along with educational seminars, the show features a "Family Fun Night" offering a fun night out for the whole family. 
*Pro Tip*: If you are road-tripping for the weekend, Nashville is only a 3.5 hour drive from Atlanta. 
Dirty shoes from a long day exploring? Bring a little color into your RV with this retro "Home Is Where You Park It" RV mat. At 18×30 it's absolutely perfect for your RV entryway or porch!
Best 2021 RV Shows | Northeast
Location: Eastern States Exposition – 1305 Memorial Ave, West Springfield, MA 01089
2021 Dates: February 12-15th, 2021 (President's Day Weekend)
2021 Cost: Adults (13+):  $10 | Children Under 12: Free | Seniors (60+), DAV, Military: $6 | Parking: $5
Pets: No pets allowed except for bona fide service animals. 
Overview: The largest show in New England, the sprawling Springfield RV Show is regarded as one of the best-run RV and camping shows in the country. Bringing together over 200 exhibitors under 270,000 square feet of heated space, the  volunteer-run show is a must-see event for both experts and beginners alike. 
Since 1962, the show has been put on by the incredible Pioneer Valley Chapter 8 (PV 8) of the North American Family Campers Association (NAFCA).  Each year PV 8 organizes over 400 volunteers to put on the massive showcase of RV's, camping equipment and outdoor adventures. 
What makes Springfield stand out from other shows is the unrivaled entertainment for both adults and children alike.  20+ seminars are offered over the 4-day experience along with an action-packed "Kid's Day" on the Monday of the show. Reptile exhibitions, magic shows, Chinese acrobats and animal experiences are just a few of the entertainment options offered as past events.
*Pro Tip*:  Attendees would be wise to take the time to speak with the friendly and knowledgeable volunteers from PV 8. One of the oldest and well-organized chapters of the NAFCA, PV 8 members are an incredible resource for your RV and camping questions.
Location: Giant Center – 550 West Hersheypark Drive Hershey, PA 17033
2021 Dates: September 15-19, 2021
2021 Cost: Adults (TDB) | Children 13 and under – FREE 
America's Largest RV Show Discount: Twilight Pass (after 3pm) | Senior and Veterans Day on September 17th, 2021 – check website for discounts and coupons
Pets: Pets are allowed only if they are completely enclosed in a carrying case or stroller. Service pets allowed. 
Overview: Hershey may be famous for it's chocolate, but with 33 football fields of inventory "America's Largest RV Show" has made Hershey a mecca for RVers across the world. With over 1,400 RV's on display and a record attendance of 64,000 attendees in 2017, there's a mind-boggling array of Class C motorhomes, Class As, Diesel Pushers, travel trailers, 5th wheels and campers for visitors to drool over. If you are serious about buying a motorhome, this show is where experienced RVers go to find some of the best deals in the country. 
*Pro Tip*: Plan to arrive early on the weekends as parking and security lines can be difficult to navigate – especially with young ones! 
Location: Rockland Community College Field House – 145 College Rd, Suffern, NY 10901
2021 Dates: February 12-15, 2021
2021 Cost: Adult: $11.00 | Child (10-15): $3.00 | Children under 10: FREE  
Annual Northeast RV Show Discount: $3.00 discount coupons available here
Pets: No pets allowed. Service dogs (as defined by ADA) permitted. 
Overview: Just an hour drive north from New York City in the small town of Suffern, the Annual Northeast RV Show is one of the longest running RV shows in the Northeast. While it may not offer the bells and whistles, this throwback event has plenty to offer with over 50 vendors displaying a wide range of Class C's, 5th Wheels, Travel Trailers and Hybrids. 
*Pro Tip*: If you are looking for motorhome on the smaller side, this may not be the show for you. One past attendee said, "If you like big, humongous RVs, this is the show for you. They had nothing small and cute."
Location: David L. Lawrence Convention Center – 1000 Fort Duquesne Blvd, Pittsburgh, PA 15222
2021 Dates: May 15-23, 2021
2021 Cost: Adult (over 16): $12.00 | Child (6-16): $5 | Children 5 and under: FREE | Seniors (55+) and Active Military: $10
Pittsburgh RV  Show Discounts: Buy one adult admission, get one free Monday and Tuesday only.
Pets: Service animals that are specifically trained to provide assistance to an individual with a disability are welcome.
Overview: Touting itself as the "longest running indoor RV show in the country", the Pittsburgh RV Show refuses to play second fiddle to Hershey. With over 30,000 visitors in 2020, the nine acres of indoor space has been a showcase for the latest models of RVs and gear since its inception in 1968. With over 30 dealers and tons of exhibitors, the Pittsburgh RV Show has just about everything you can imagine when it comes to motorhomes. 
*Pro Tip*:  The Westin Pittsburgh is the preferred hotel of the Pittsburgh RV Show. Make reservations by May 7, 2021 and mention the RV Show to receive the special Pittsburgh RV Show rate.
Location: Boston Convention & Exhibition Center, 415 Summer Street, Boston, MA 02210
2021 Dates: January 15-18, 2021
2021 Cost: Adult: $17.00 | Child (6-12): $8 | Children under 6: FREE | ($20 parking)
Boston RV and Camping Show Discounts: Twilight Pass (after 3pm) | Senior and Veterans Day on September 17th, 2021 – check the website for latest coupons and discounts. 
Pets: No pets allowed. Service dogs permitted. 
Overview: Known for its friendly exhibitors, fun vibes and interesting seminar lineup (previous seminars include How to Have a Great First Camping Trip and Factory to Fabulous: A Women's Perspective) the Boston RV and Camping Expo is one of the best all-around shows in the Northeast region. Located in one of America's best cities and with a well-rounded offering of motorhomes, travel trailers and 5th wheels to choose from, this expo is a top choice for a weekend trip. 
*Pro Tip*: With limited food available on the show floor, check out the amazing eats and beautiful (but cold!) winter scenery of the South Boston Waterfront restaurants less than a mile from the convention center. 
Best 2021 RV Shows | Midwest
Location: Indiana State Fairgrounds – 1202 East 38th Street, Indianapolis, IN
2021 Dates: January 9-17, 2021
2021 Cost: Adult (17-59): $8.00 | Seniors (60+): $6.00 | Children under 16: FREE  
Indy RV Expo Discount: Check the website for latest coupons and discounts
Pets: No pets allowed. Service dogs permitted. 
Overview: Taking place over nine full days under 120,000 square feet of space, the Indy RV Expo is one of the largest RV shows in the Midwest. Featuring Indiana's top dealers selling motorhomes, 5th wheels, tent campers, travel trailers and toy haulers there is sure to be a little something for everyone who visits. 
*Pro Tip*: Even though the event takes place in January, past attendees have complained about it being uncomfortably warm in the fairground. Make sure you wear light clothing under your winter gear. 
Location: Ohio Expo Center – 717 E. 17th Ave. Columbus, OH, US 43211
2021 Dates: January 8-17, 2021
2021 Cost: Adult (14 and up): $14.00 | Kids (6-13): $3.00 | Children under 6: FREE  
Ohio RV and Boat Show Discount: Check the website for latest coupons and discounts
Pets: No pets allowed. Service dogs permitted. 
Overview: A hidden gem that stretches two weekends, the Ohio RV and Boat Show offers over 300 motorhomes, 5th wheels and travel trailers on display. The more adventurous can check out the extensive inventory of boats, ATV's and motorcycles that this all-purpose show has to offer. Another great reason to attend: the show has contributed over $200,000 to local charities in recent years through ticket sales! 
**Pro Tip**: Look out for canned good night – where attendees who bring canned goods get admission at a reduced rate. 
The (RV) Show Must Go On
With more options to choose from than ever, 2021 will be an epic rebound year for RV shows.  Whether you are a life-long RVer or a newbie just looking to learn more about the lifestyle, we encourage you to check out a show. Not only will you be surprised at how much fun you can have, but you will be helping event organizers, vendors and hard-working staff keep the shows running for years to come!
Easy Travels!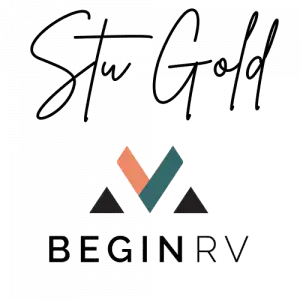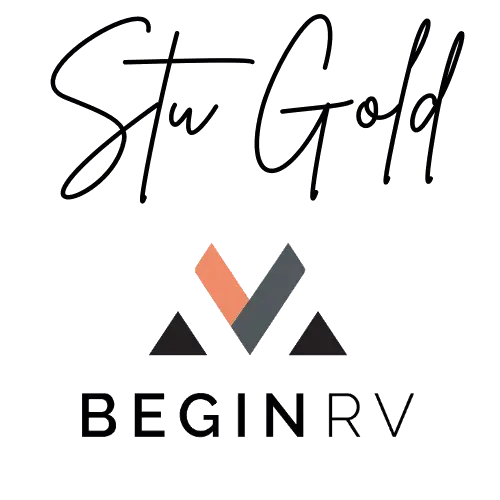 ---
Like this Article? Check out our sister article on the Best Van and Campervan shows of 2021! 
Editor's Note: The information in this guide was compiled through researching and speaking with various sources. Begin RV is not associated with, and is not compensated by, any RV Show in this guide. Prices, dates, times and other event details are subject to change at the discretion of those hosting the event.