In a hurry to find the best RV Rental in Omaha? We recommend OUTDOORSY. 
To jump right to the reviews, click HERE:
Boasting a reputation as one of the friendliest cities in the world, Omaha is a surprisingly fun, friendly and affordable destination to begin your next RV adventure. With an incredible food and beer scene, one of the world's top 5 zoos and one of the lowest unemployment rates in the country Omaha consistently ranks as one of the top 20 big cities to live in the United States.
If you plan on starting your RV trip in the "Gateway to the West", it's our goal to help you find the best and most reliable Omaha RV rental! 
Why Rent Your RV In Omaha?
The biggest city in Nebraska with close to 480,000 residents, Omaha has all the activities of a world-class city while maintaining it's friendly small town charm. If you plan on renting your RV in Omaha, here are just a few of the exciting activities you can discover: 
Repeatedly voted one of the Top 10 zoos in the world, the unbelievable Henry Doorly Zoo and Aquarium is an absolute must visit on any trip to Omaha. Featuring North America's biggest cat complex, you can spend a full day exploring over 962 species of animals on the massive 130-acre of property.
For over 70 years the thrilling 64-team

NCAA College Baseball World Series

has been the pride and joy of Omaha.  Although the tournament was cancelled in 2020 due to COVID, the College Baseball World Series is scheduled to return in the Summer of 2021. 

While you're in Omaha, talk a walk on the

Bob Kerrey Pedestrian Bridge

 the famed pedestrian bridge of the city. The best thing about it?  You can brag about straddling two states (Iowa and Nebraska) at the same time!  

If you want to shop till you drop Omaha's

Old Market Historic District

is a scenic corridor with a casual blend of shopping, history, and dining. Learn about Omaha's storied past, wander around the old brick streets and historic buildings and check out many of the quirky stores Omaha has to offer.
RV Rental Omaha: Choose from Two Types of Companies 
Ready for your RV rental? There are two types of Omaha RV Rental companies for you to choose from:
Peer-To-Peer Omaha RV Rental 
Just like everything else in life, the RV rental world is going online. Peer-to-Peer RV rental is where RV owners rent out their RV to other individuals through a website. Like Airbnb, peer-to-peer rental websites like Outdoorsy and RVShare provide easy-to-use platforms to rent from hundreds of different makes and models of motorhomes, trailers, campers, toy haulers, sprinter vans, and vintage vans. 
The amazing part of Omaha Peer-to-Peer RV rentals is that you can search on the websites for exactly the make and model of motorhome you are looking for. From standard class C RVs to 40-foot luxury trailers, you're almost guaranteed to find something that will suit your needs. 
Peer-To-Peer RV Rental Omaha: The Good And Bad
| | |
| --- | --- |
| PROS | CONS |
| Vehicles accessible in nearly all cities | Vehicles can be less desirable than advertised online |
| Variety of price points from economy ($50/night) to luxury ($500/night) | Restrictions (age, driving history) on who can rent |
| Incredible variety of vehicles and trailers | Initial contact and communication with owner can be cumbersome |
| Insurance and 24/7 Roadside Assistance included (or at reasonable price) | Provided insurance can be frustrating and unreliable to work with |
| Large selection of luxury motorhomes and trailers |   |
Omaha RV Rental Company (Brick-And-Mortar)
Omaha has brick-and-mortar RV rental locations where you physically go to rent and pick up your RV. Many RV rental companies like Cruise America Omaha, Leach RV Rentals and I-80 RV Sales and Rentals have easy-to-use websites that will allow you to choose from a wide selection of RVs.
The great part about the brick-and-mortar RV rental companies is that you are dealing with knowledgeable staff and a standard quality of vehicle. Renting from an Omaha RV rental company you can typically expect to have less last minute "surprises" when picking up your vehicle.
A drawback to of traditional brick-and-mortar RV Rental companies is that inventory can be scarce during the high summer seasons. You may have to reserve your RV months in advance if you are looking to travel between the months of May and September.
Brick-And-Mortar RV Rental Omaha: The Good And Bad
| | |
| --- | --- |
| PROS | CONS |
| Large selection of Class C motorhomes | Less variety of vehicles |
| Team of knowledgeable RV experts to help with rental | Rigid cancellation policies |
| More personalized customer service | Scarce inventory during high seasons |
| Less last minute surprises when renting | Can be expensive to rent – particularly during high season |
| Can often do 1-way trips |   |
Choosing Your Vehicle Type
As the biggest city in Nebraska, Omaha offers a huge variety of RV rental options. We know it can be intimidating to figure which type of vehicle to choose. Let's take a quick look at the different types:
Class C Motorhome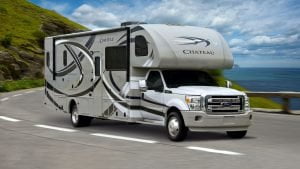 The Class C motorhome is your "classic" RV that most beginners think about when looking to rent an RV. Driving similar to a large SUV or pickup truck, the Class C is a popular choice among first-time RVers for it's ample sleeping capacity and easy navigation.
Benefits of renting a Class C Motorhome in Omaha:
Easier navigation than larger Class A's or towing a trailer
Simpler to drive in bad weather
Safer to drive due to cockpit design
Lower to ground for easier entrance and exit from the vehicle
Accessible living area while the vehicle is moving
If you are a beginner looking to rent an RV for the first time in Omaha, we strongly recommend that you look into renting a Class C motorhome before moving on to something bigger.
Class A Motorhome
Class A motorhomes are the largest and most luxurious of the RV Rentals in Omaha. Bigger than Class C's, With plenty of storage space and high-end luxury features, Class A's are good to consider for couples or small families who don't want to leave the comforts of home behind.
On the negative side, Class A's get horrible fuel mileage – you can expect only 8-10 miles per gallon meaning that you will spend a small fortune on fuel. Due to the size, length and build of Class A's, navigation and parking can be quite difficult for the beginner.
Benefits of renting a Class A Motorhome in Omaha:
Impressive look and design
Luxurious Amenities that will remind you of home
Ample Storage Space
Smooth ride quality
Class B Motorhomes (Camper Vans)
Nimble and more fuel efficient than Class A or C motorhomes, Campervans are a compact and affordable option for couples or close friends who don't mind sharing tight quarters. Self-contained with a kitchen, toilet and shower, the easy-driving Campervan delivers all your road trip needs in a pleasantly small package.
Benefits of renting a Campervan in Omaha:
Small, but efficient space for small groups
Easy to drive and maneuver – particularly in bad weather
Easy to park in parking lot or garage
Ideal for narrow streets and in congested traffic
Typically more affordable than Class A or Class C motorhomes
Travel Trailers
Due to their affordable price and lower maintenance, travel trailers are the most popular type of RV. The most important thing to know about a travel trailer is that it is towed behind your vehicle.
Travel trailers don't have a motor, but are towed by a "hitch" secured to the frame of the towing vehicle. Think of a travel trailer as a portable home you can tow across the country.
Omaha Travel Trailers come in all different shapes and sizes ranging from the garage-like toy hauler to the spacious and luxurious 5th wheel. While travel trailers make great long-term investments, in our opinion they are not the best choice for beginners or those looking for a short-term rental.
RV Rental Omaha: The Top Picks
*Disclosure: We only recommend products and services that we have or would use ourselves. All opinions expressed here are our own. This post contains affiliate links where we may earn a small commission to support this site's operation –  always at no additional cost to you.
RV Rental Omaha: The Final Word
With awesome sites, great food and the nicest people in the Midwest, Omaha should be on your "to-visit" list in 2021.  Before you take off on your RV trip, go visit the Zoo, see a baseball game or explore Omaha's fantastic shopping district. Omaha RV rental options are plentiful and with the help of this guide you should have no problem finding the perfect RV for your next trip.  
We hope you enjoyed reading and you feel empowered to choose your next RV rental with confidence. If you would like to share your personal experience we'd love for you to share them below.
   Easy Travels,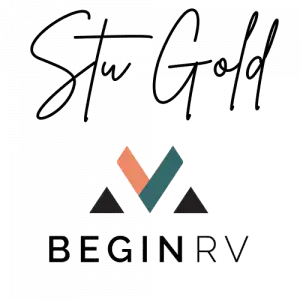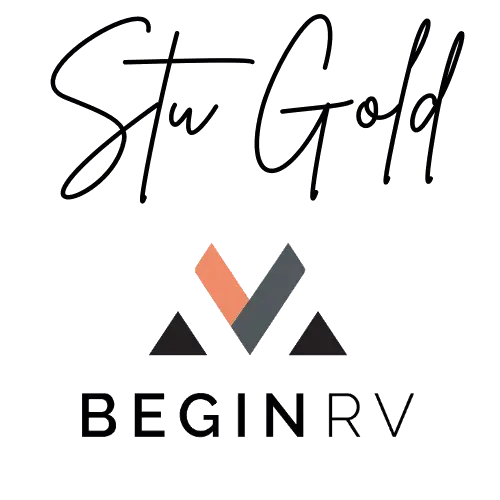 Starting your RV journey in another city? Check out our other in-depth city guides: